Here's how you can enable your website visitors to schedule an appointment, meeting, visit, or anything else that is time-sensitive.
The scheduling functionality can be enabled by using the Forms block or any other block with the form. You can add it to an existing page or create a new page and add it to the navigation for easy access, and then add a Forms block to it.
Adding time and date to your form
After you've

added the Form block to your site

(or any other block containing a form), click the form to open

Form settings

. (If you've added a form widget in the Custom block, click the form and then the

Form settings

button on its control pane).

In the General tab, you will find the following fields: Name, E-mail, and Message. (You can customize them by following the

Forms block

tutorial.) To add the Date field, click the blue Plus (+) button.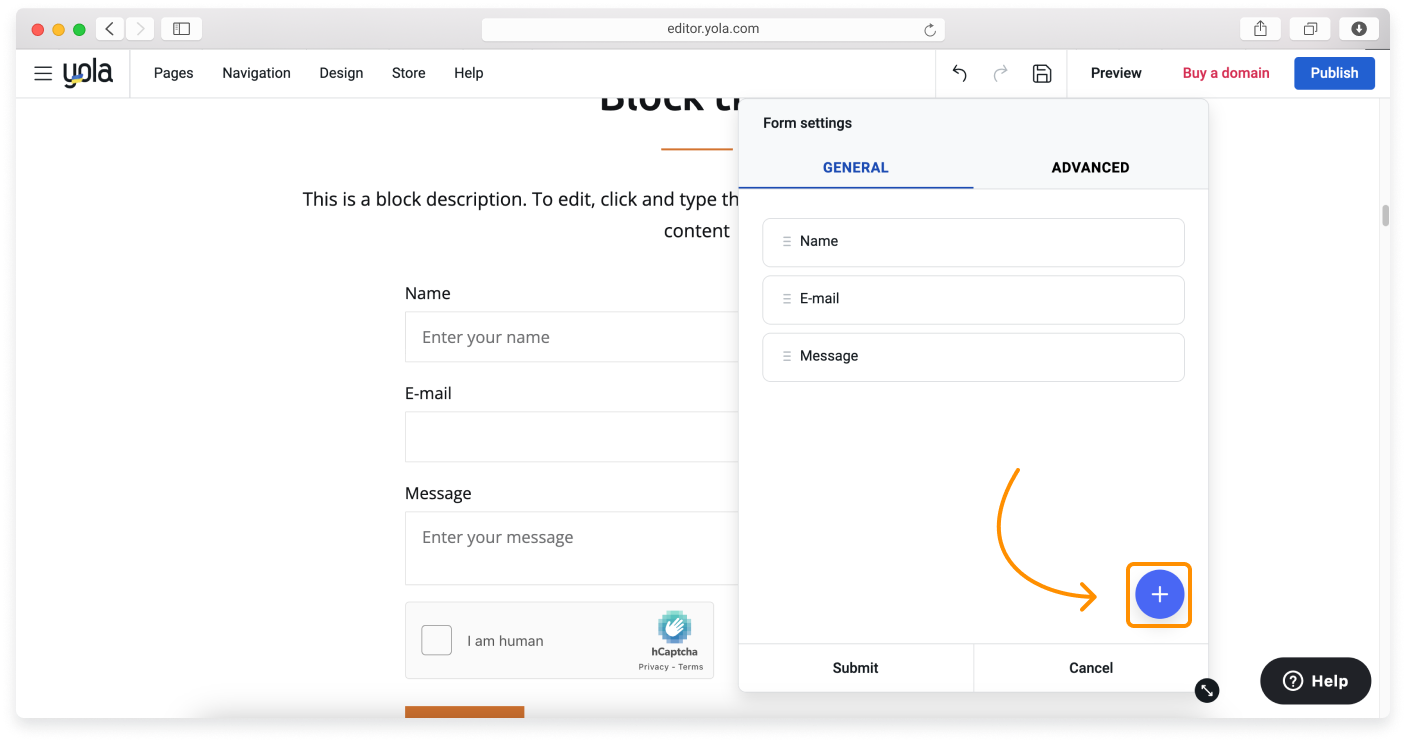 In the

New item

window, click the Type field and choose

Date

from the dropdown list.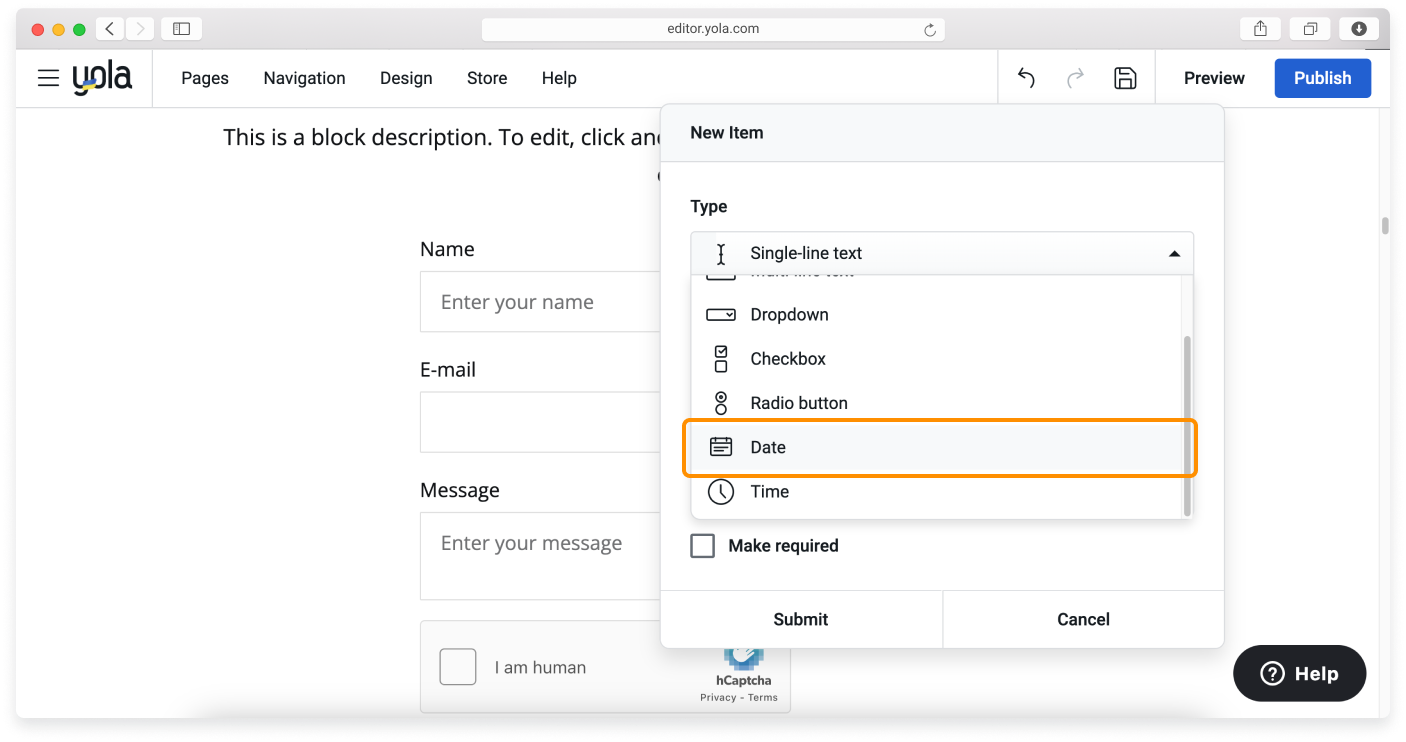 Then, fill in the Label field since it's a required one. Here, you can also enter the placeholder text in the respective field and tick the

Make required

checkbox. Click

Submit

.

Repeat steps 2-4 for the Time option if needed. You can also specify the desired time format here by clicking the respective radio button.



Click

Submit

in the Forms settings window and publish your website to make the changes live.
Now, when someone requests a meeting or appointment on a specific date and time, you will receive a message to the address you specified in the Form settings.
Tip: You can choose various Forms block layouts to add various details for your website visitors, such as what information you require for the successful scheduling of a service you offer, details of the event, or a map to the destination.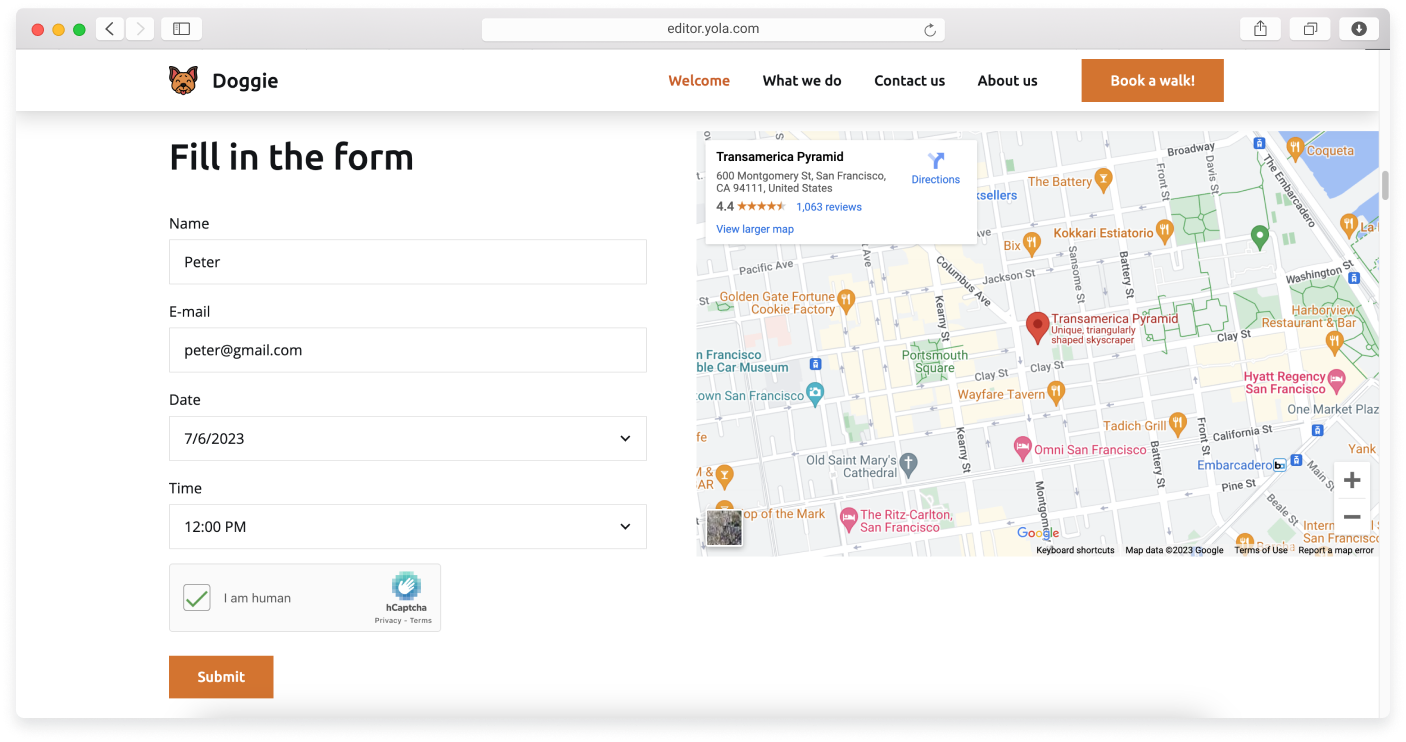 We hope you find this article helpful. If you have any questions left, please contact our Support Team.
Ready to use your new knowledge? – Edit your site!