In addition to physical products, you can sell digital products such as e-books, photos, music, video tutorials, and more in your Online Store. When you add a product to your store, you can upload a file that will be delivered to customers automatically via unique download links after they make a purchase.
Note: You can sell downloadable products on Basic and higher Online Store plans.
Before you begin setting up your eGoods
Make sure the Download E-goods notification is enabled in your store dashboard. Go to Settings > Mail and toggle the switch to Enabled: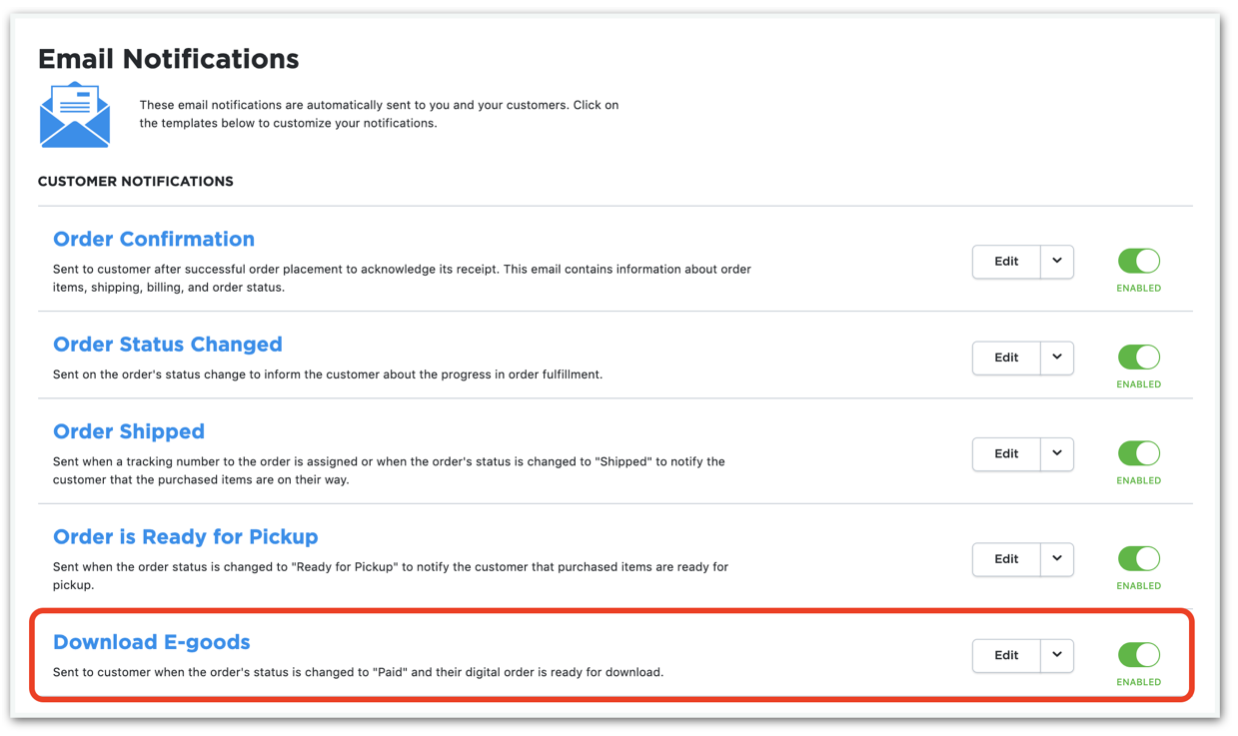 This ensures that your customers will receive their digital goods download links. Learn how you can customize your email notifications.
Adding a digital product
You can add a single file or multiple files under one product. There is no limit to how many files a downloadable product can contain.
To add a digital product:
From your store admin, go to

Catalog > Products

.

Click a product to edit or create a new one.

In the

General

tab, untick

Requires shipping or pickup

: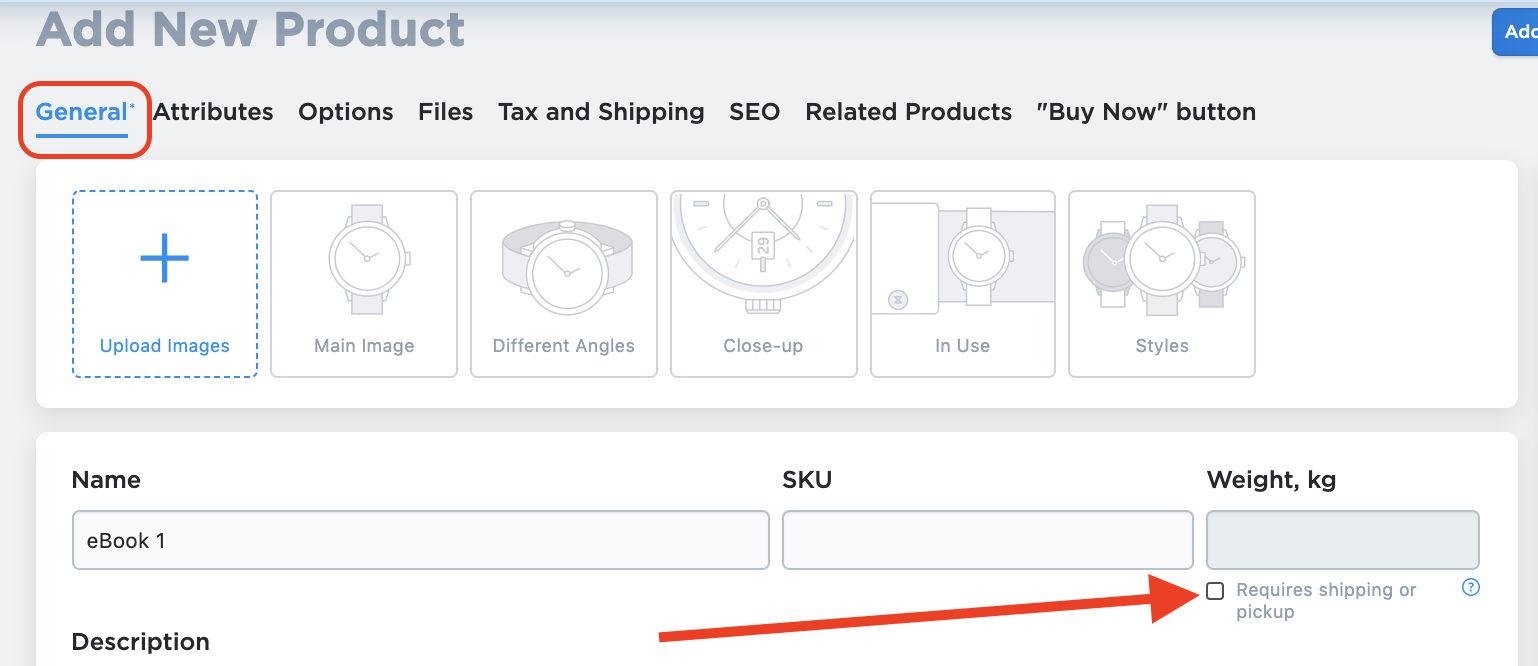 Open the Files tab and click

+Upload Files

.


In the popup, click

Choose File

and select the file on your computer.

Click

+

to add more files. Once done adding, click

Upload Files

.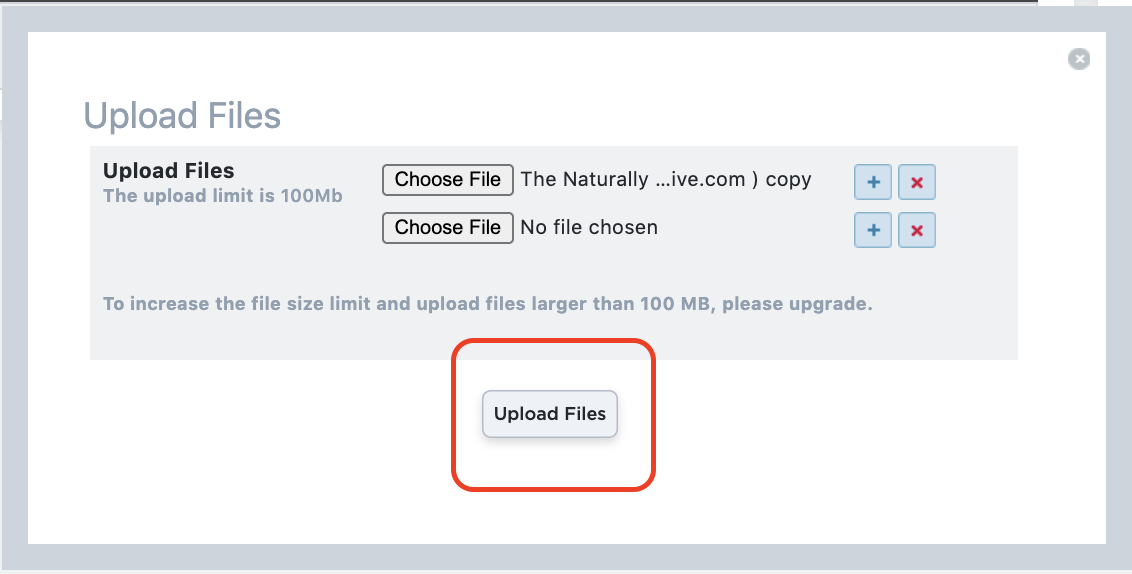 Enter the file description. This is what your customers will see when downloading the digital product so make sure to provide enough information.

Click

Save

.

You now need to disable shipping for your digital product. When a customer completes the checkout, the shipping part of the checkout process will automatically be removed.
To do this, go to the

Tax and Shipping

tab of the product page, click the

This Product Requires Shipping or Pickup

option, and toggle the button to disable shipping:





Note

: Shipping will remain enabled for carts that include both physical and downloadable products.
All done! Once the payment has been sent to you and the order status has been updated to Paid, your customer will automatically receive the download link for their product at the end of the checkout process.
Protecting your downloadable links
There are two ways that you can prevent customers from sharing purchased download links with others:
Set a lifetime for the link: this ensures that the link will automatically expire after a specified period of time

Limit the number of downloads per link: this ensures customers will only be able to download the link a specified number of times.
To set download limits:
From your store dashboard, go to

Settings > General > Cart & Checkout

.

In the

E-goods

section, add a number of hours and/or download attempts:

Note: You can always manually regenerate or delete any download link on the Order details page. When you regenerate a link, your customer will receive a new download link. When you forcefully expire the link, it will immediately render a link useless.
Here's how you can set your download limits to protect your digital goods from being used in the wrong way, e.g. offered for free or resold:
Lifetime is set at 24 hours

, and the number of download attempts is empty. This way, the link is available for 24 hours only, with an unlimited number of downloads:

Leave lifetime empty, and the number of

download attempts is set at 5

. This way, the link is available without any time limits but can only be downloaded 5 times per order.


Set the lifetime at 48 hours, and the number of download attempts is set at 3: the link is available for 48 hours and can only be downloaded 3 times per order:

Experiment with other combinations of download and expiry time frame limits to find the perfect way to protect your valuable digital assets from fraudsters.
Placing a test order
After you've created a digital product, you can place a test order to see how it works. Make sure to change the status of your test order to Paid so that you can receive the download link.
Other helpful articles
Selling services in your Online Store
Selling products and services using Products block