Click-to-call or click-to-dial link lets website visitors click or tap a phone number, button, or image to call your business from their mobile or computer.
You can set this in Sitebuilder by adding your business phone number to a clickable link, allowing website visitors to reach your business without copy-pasting your phone number to make a call.
Making a clickable phone number in the header
Your Header block allows you to make your phone number clickable. This means that the phone app on your visitor's mobile (or a calling app on their PC like Skype) will launch upon the tap (or click) and add the number to the display.
To set the click action to your phone number, follow these steps:
Enable the

Business phone

option in the

Block settings

.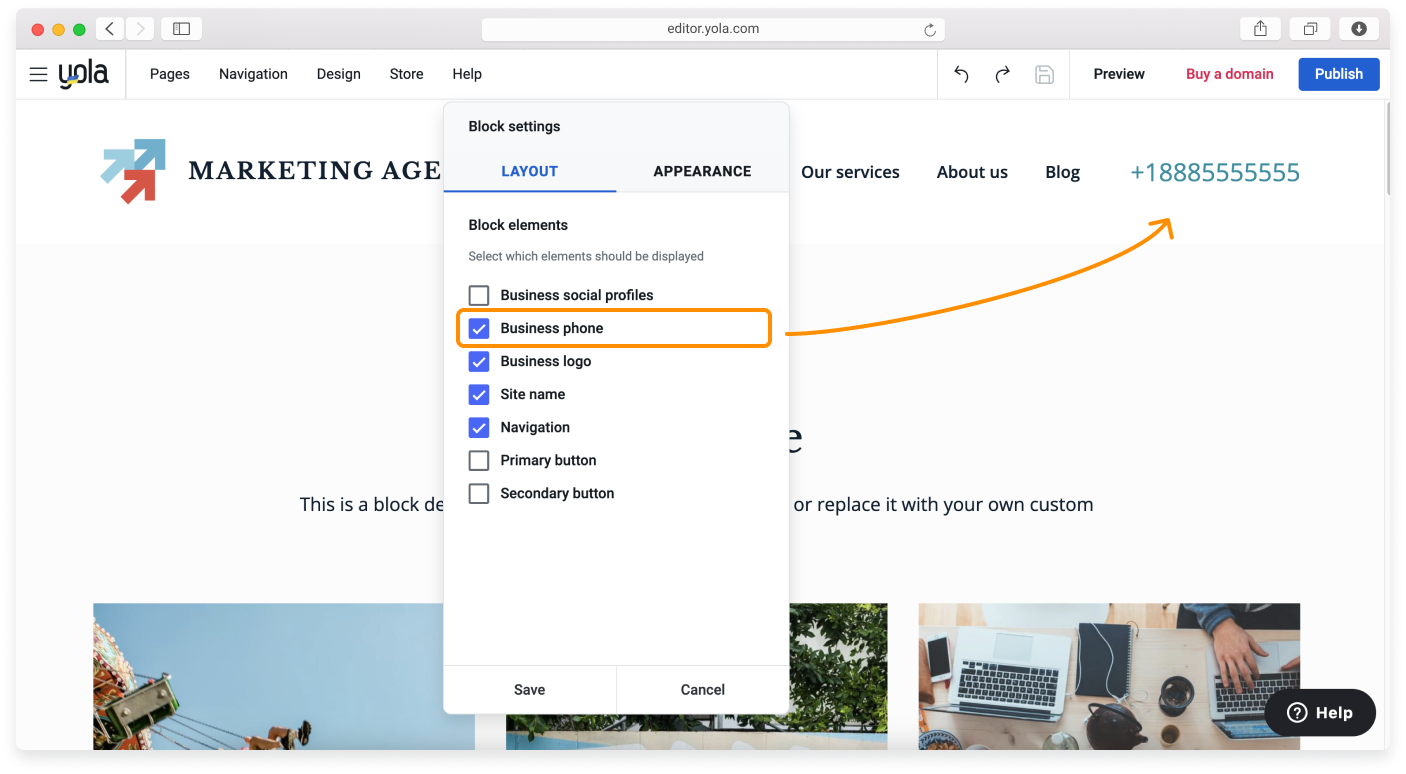 Click the demo phone number to activate the Link icon.

Click the Link icon to open the

Link settings

menu. Here you can
Set the click action

Add your business phone number (make sure to add the international code, for example, it's +1 for North America)

Add a title instead of the number, such as "Call us now" or "Click to call" (optional).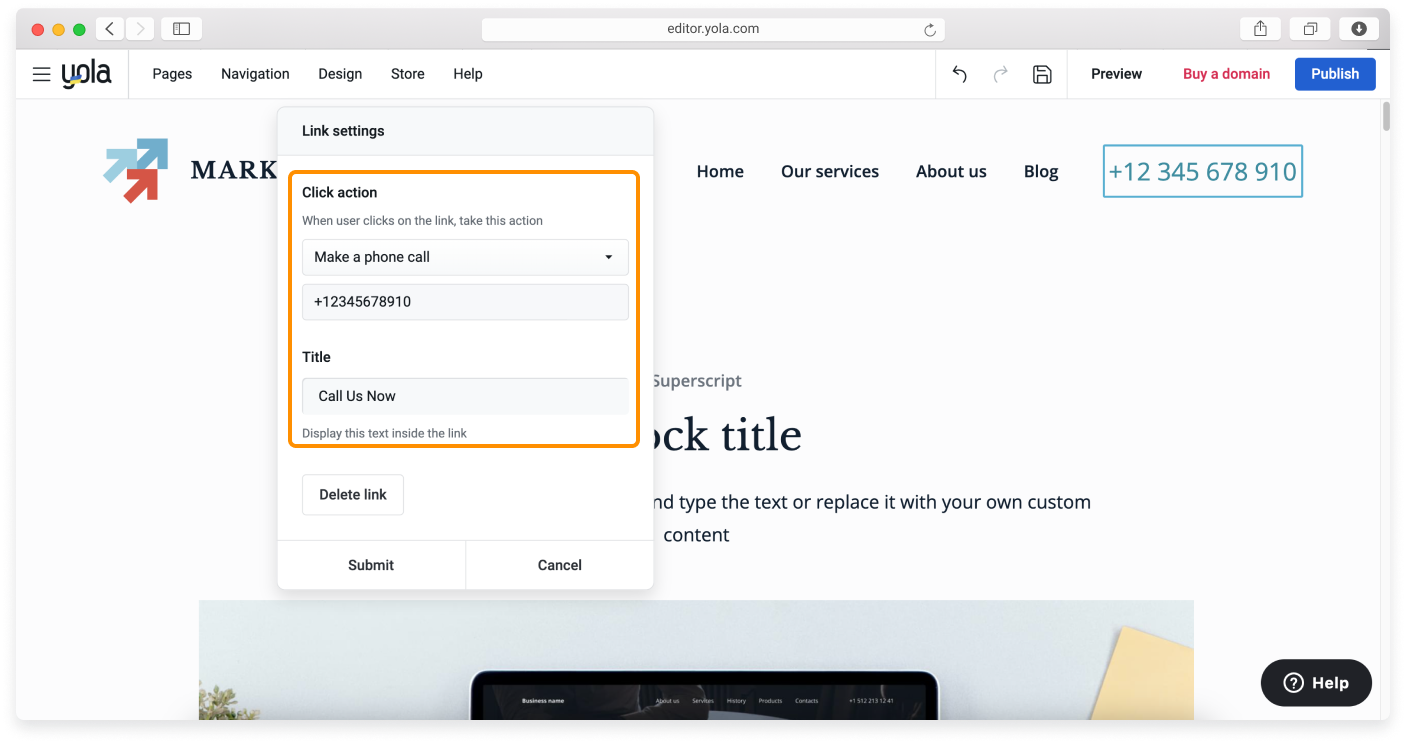 Click

Submit

to save and publish your site to make the changes live.
To disable the click action for your phone number, go to Link settings and click the Delete link.
Note: When you add or update your business phone number, it automatically updates throughout the website, including the Footer block and Contacts block.
Adding a click-to-call link to text, images, and buttons
You can turn any portion of the content, including images, and buttons, into a clickable call link. Follow the steps outlined above to assign a Make a phone call action to
Highlight the text and click the Link icon in the control pane to open the Link settings menu.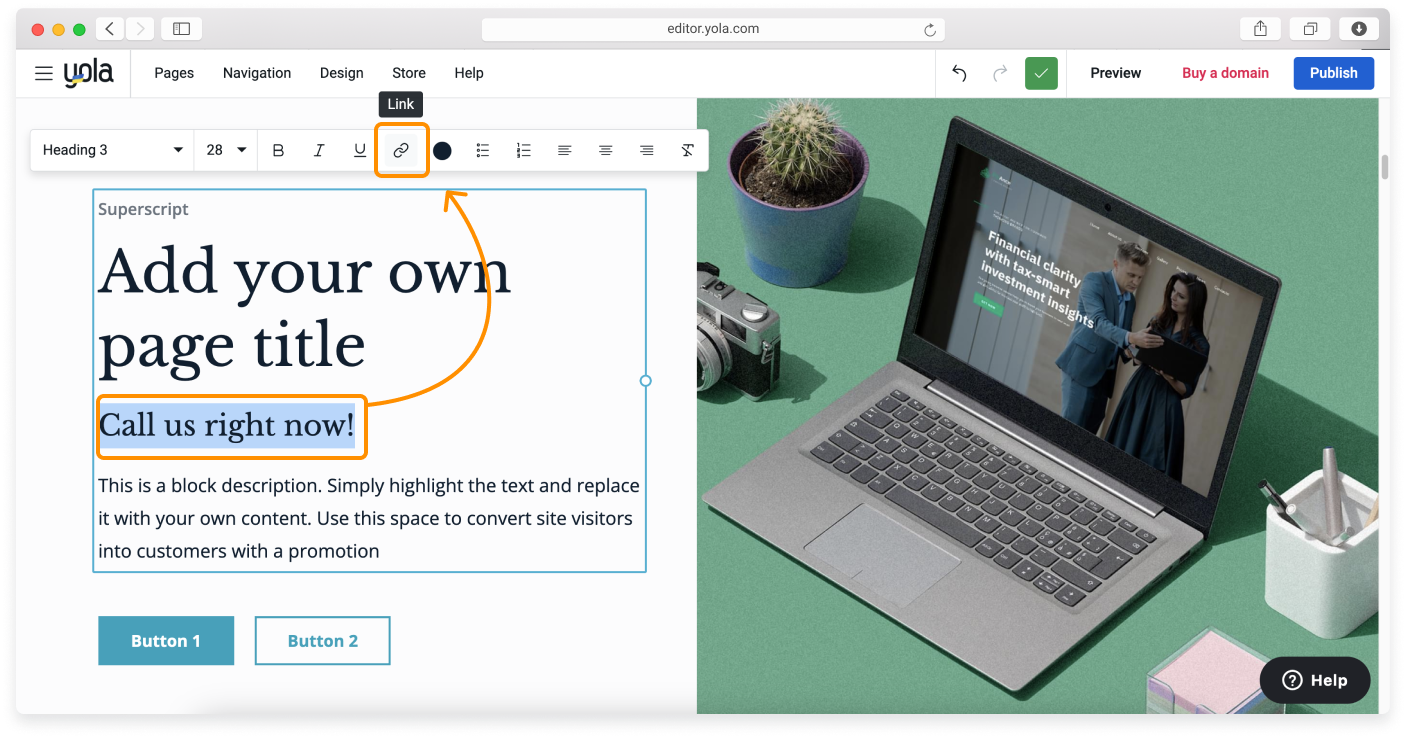 Follow the steps from this tutorial to set it up.
Click the image to enable its control pane and click the gear icon to open the Media settings menu. At the bottom of the menu, you'll find the Click action settings.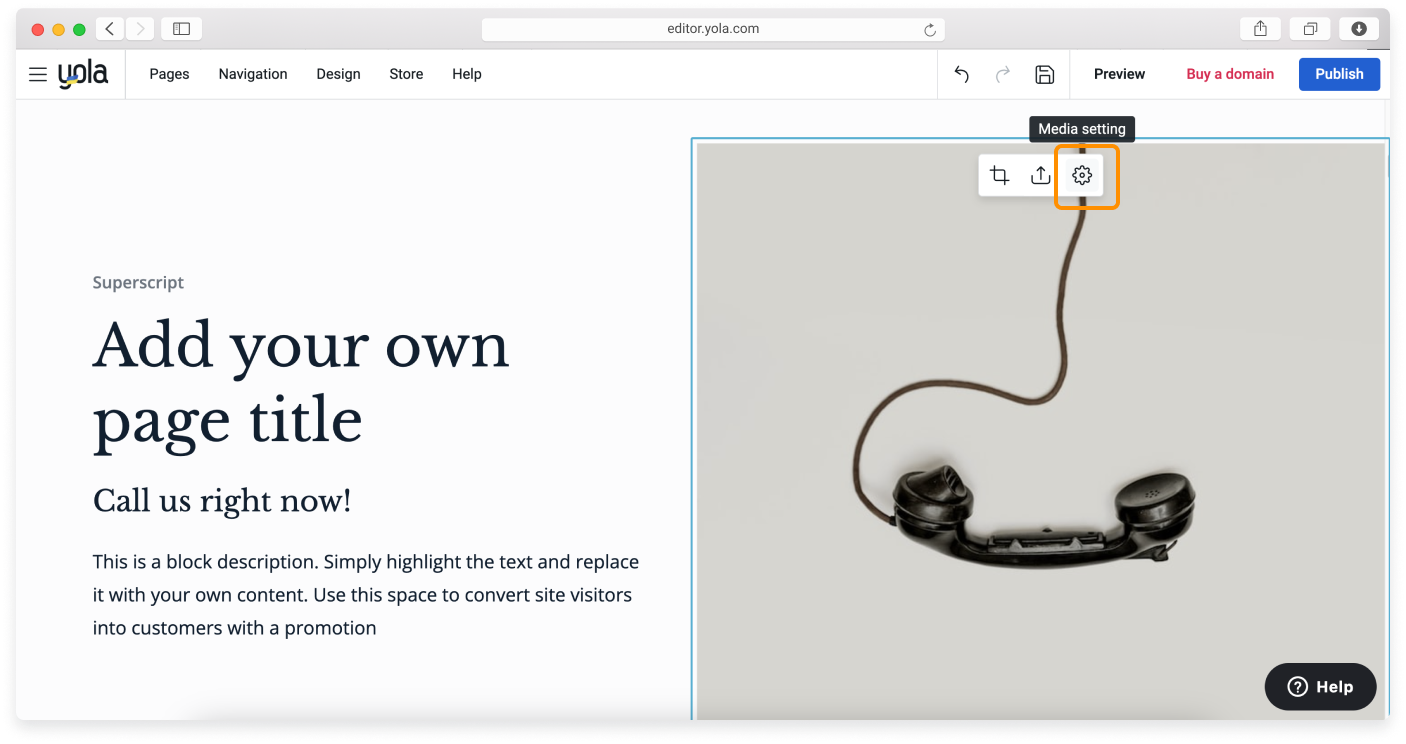 Read more about this in our dedicated tutorial.
Hover over or click the button and click the Link icon to open the Link settings menu.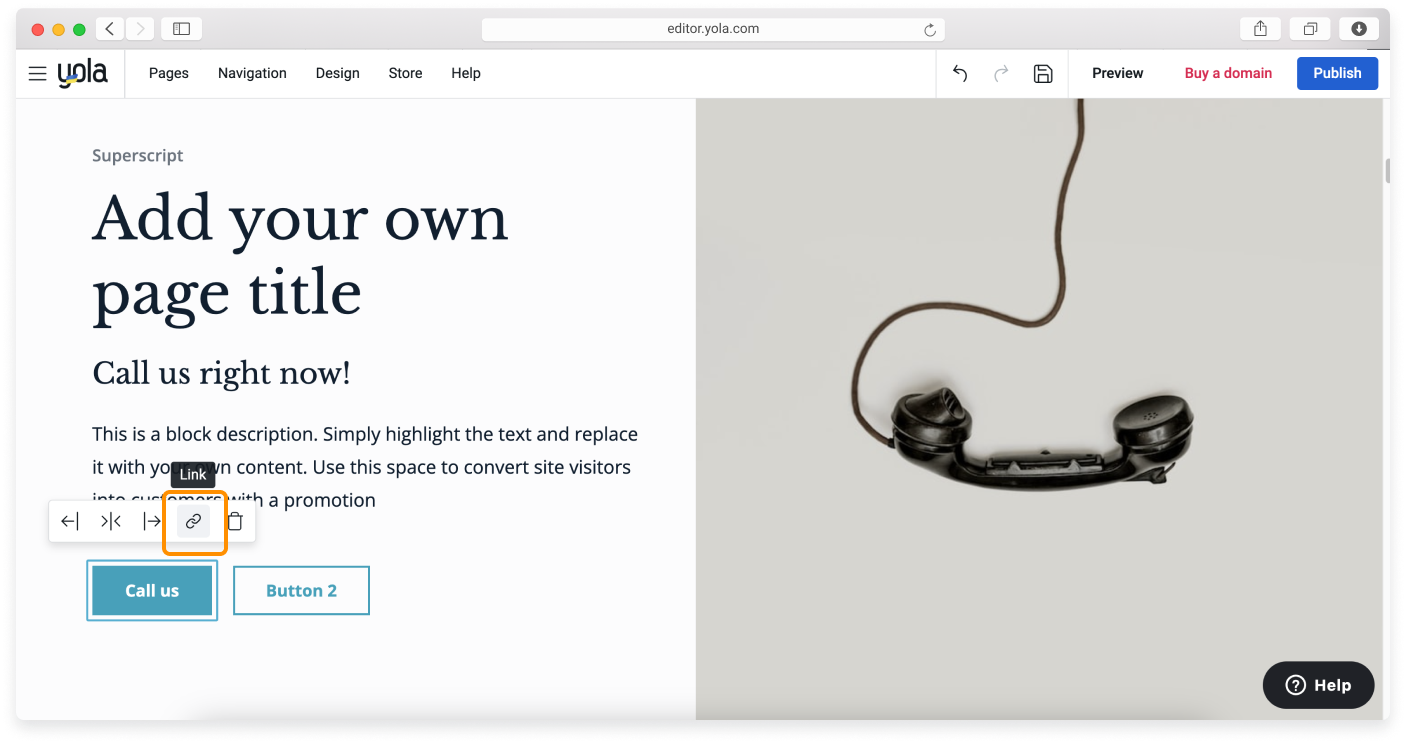 Note: If you cater to an international customer base, make sure to include the international country code so that your customers always reach the correct destination.
We hope you find this article helpful. If you have any questions left, please contact our Support Team.
Ready to use your new knowledge? – Edit your site!