An embedded Facebook post on your web site supplies a visual element that encourages increased click-through and engagement. Embedding external content is an effective way to increase engagement with social media posts.
You can easily embed a Facebook post onto your website. Here's how you can do it:
Step 1 - Get the embed code
You can get the embed code directly from the post itself.
Navigate to the post you want to embed from Facebook, on the Facebook user's profile page or your newsfeed. For this example, we'll embed a Facebook post from the Copywriter.world timeline, as shown in the screenshots below.
Note: Only public posts from Facebook Pages and profiles can be embedded.
On the top-right of the Facebook post you want to embed, you'll see an ellipsis icon consisting of three small dots. Click on this icon, as shown below: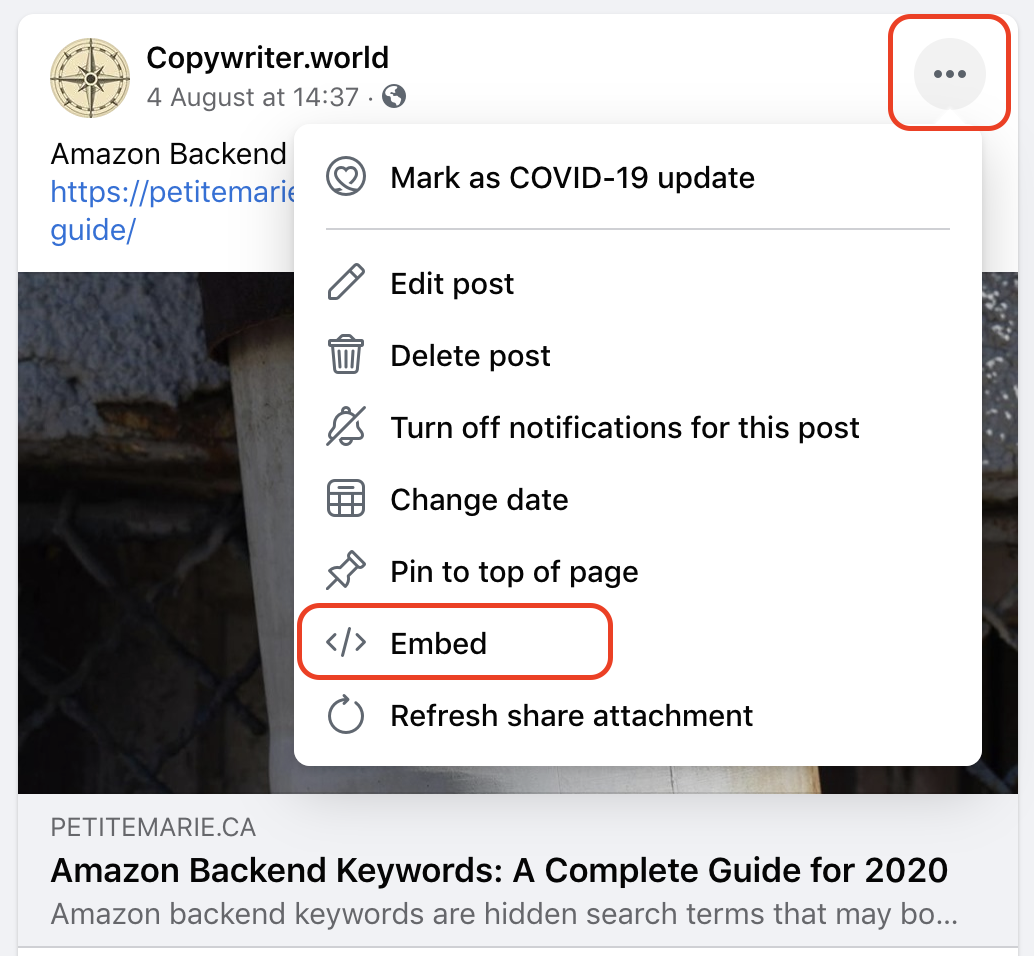 Click Embed in the drop down menu.


On Facebook for Developers page, scroll down to the bottom of the Code Generator area and click on the

Get code

button: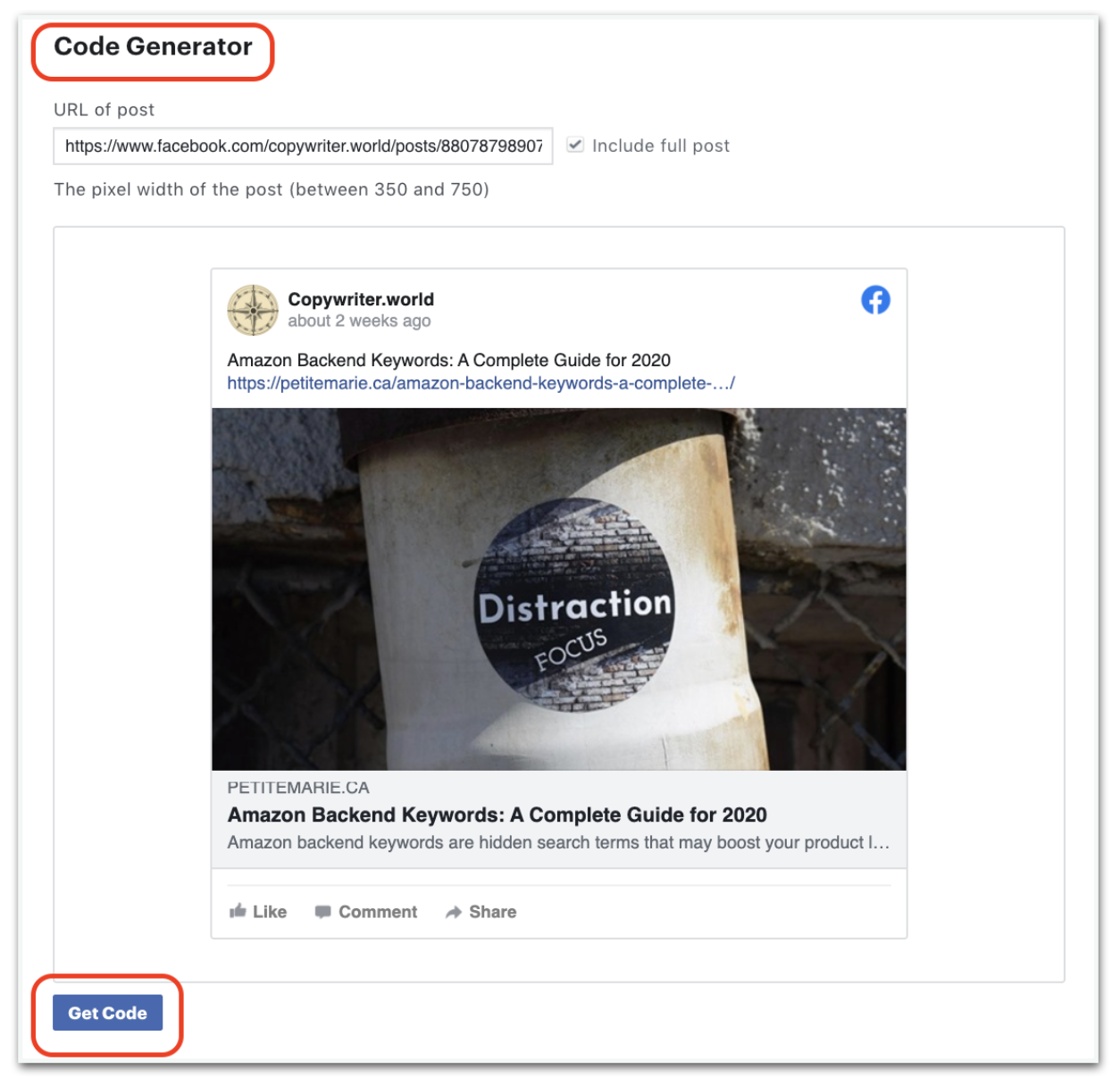 In the next window, click on the iFrame tab and copy the code that has been generated:

Step 2 - Enter the code in the Sitebuilder
You will need to place this code wherever you want the plugin to appear on your page. Here's how to do this:
In the Sitebuilder, open the page where you want to embed the Facebook post and click the +Add a block

button.

In the

Block Library

, click the

Embed

HTML block: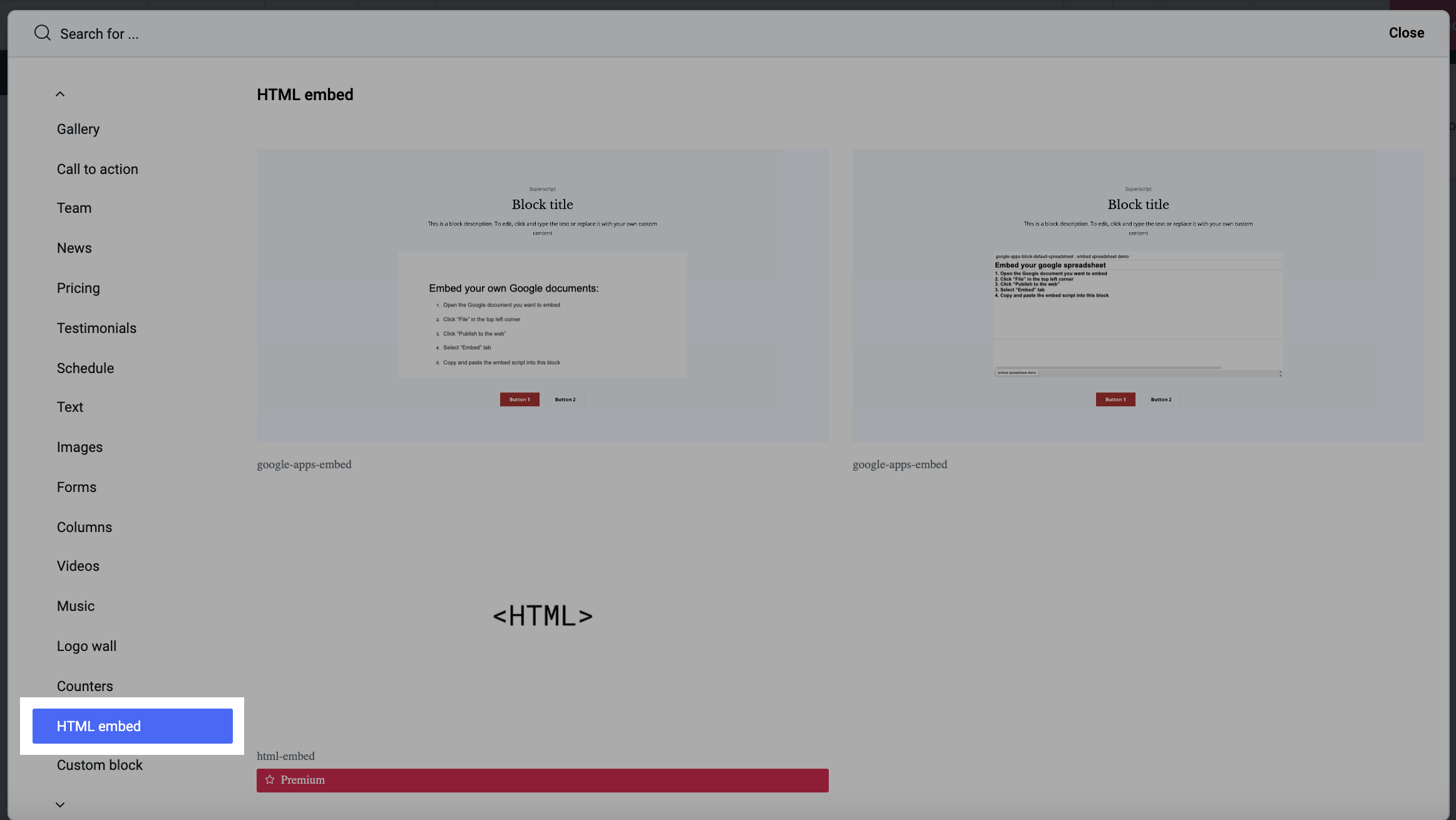 Note: this is a premium block, so an upgrade may be required.
3. Hover the block to activate the menu. Click the Custom HTML icon:

4. Paste the code you have copied from Facebook into the Custom HTML window.
5. To prevent your Facebook post from being pushed to the side of the page, add <center></center> tags to the code.
In the very beginning of the code, before <blockquote>, enter <center>: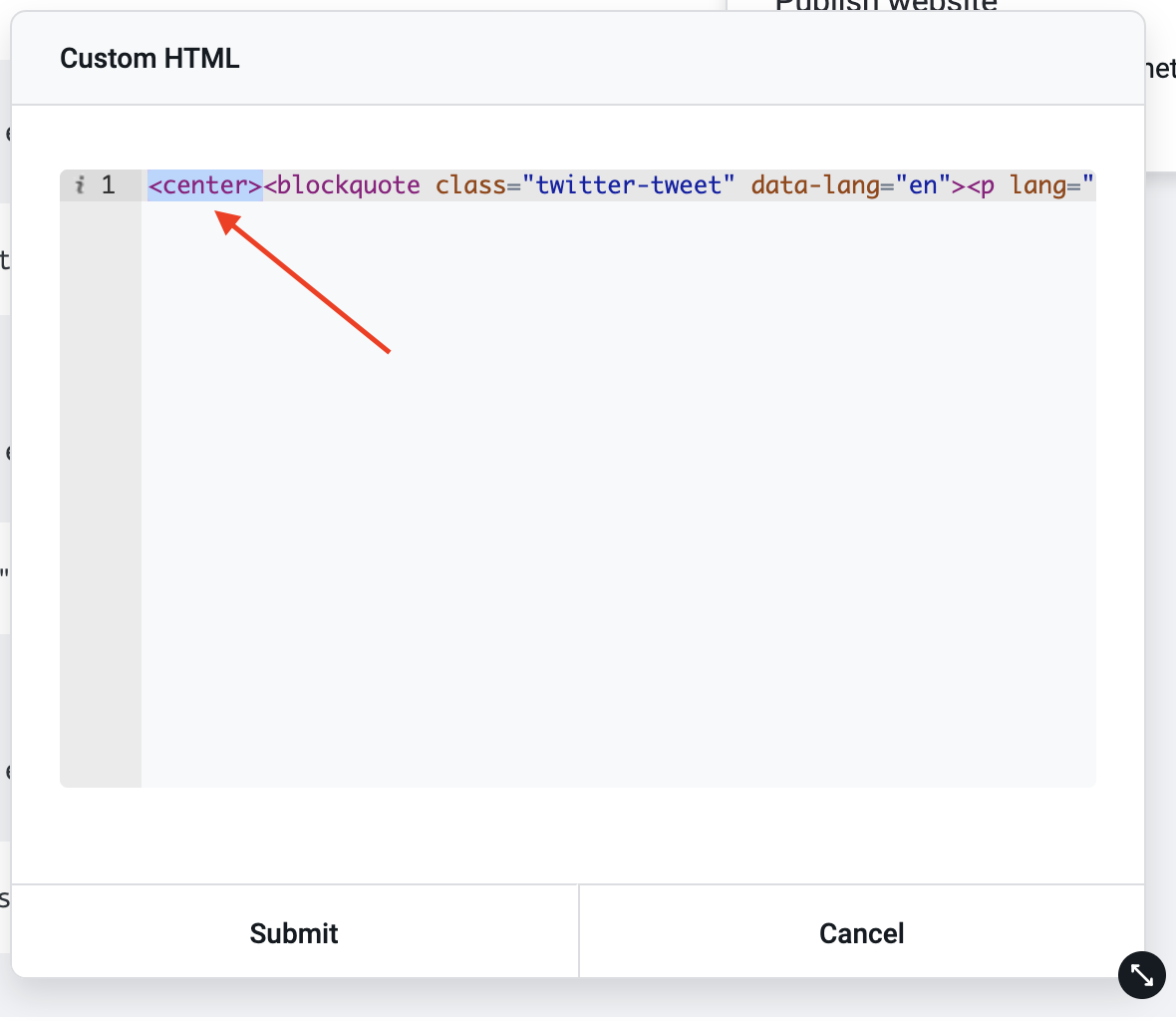 Scroll right and enter </center> at the very end of the code: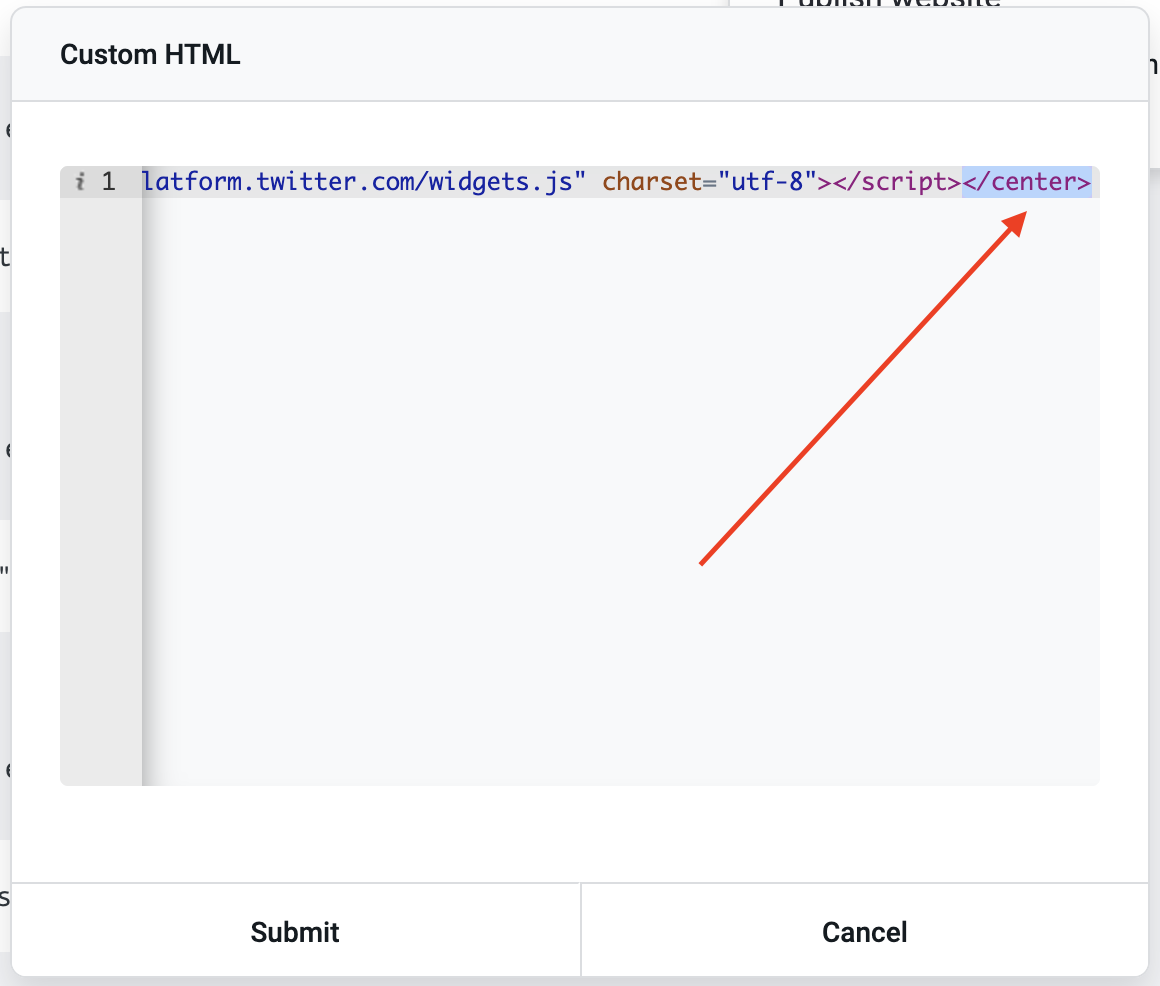 5. Click Submit and then Publish.
Once your site has been published, go to the page where you have added the Facebook post. It should look like this: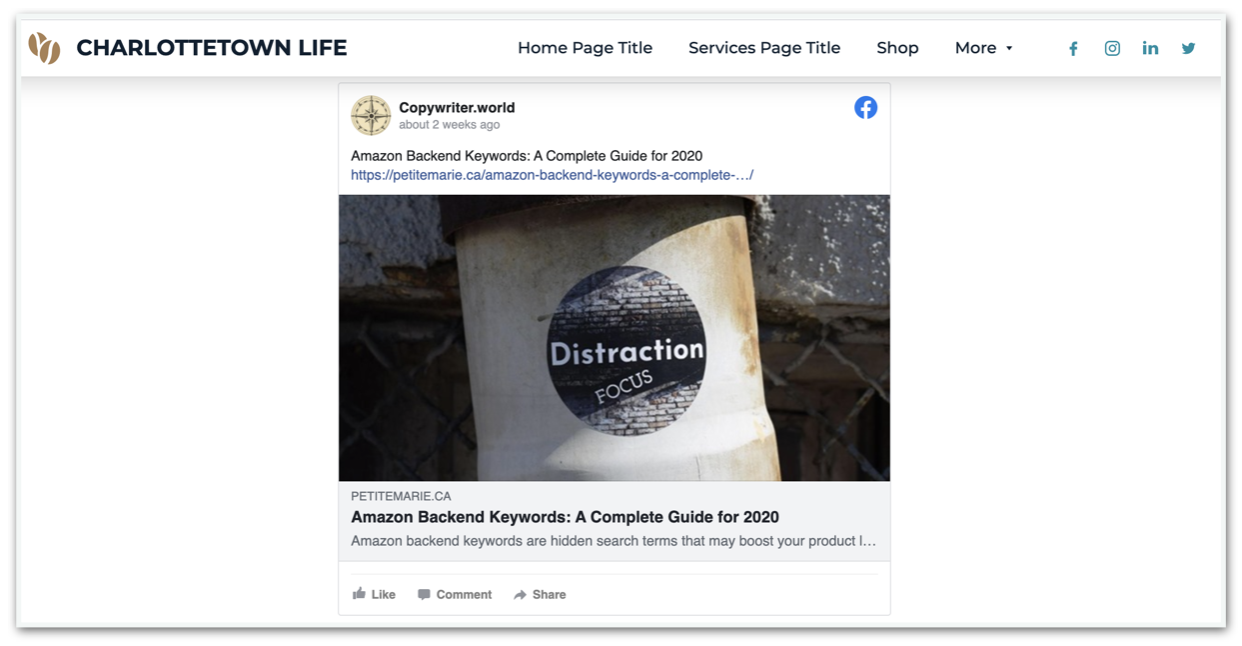 Your visitors can like and share the post from your site. To comment, they will be taken to Facebook.
FAQ
What do people see in embedded posts?
The embedded post will show any media attached to it, as well as the number of likes, shares, and comments that the post has. Embedding posts will let people using your website see the same rich information that is shown on Facebook.com. It will enable people to follow or like content, authors, or Pages directly from the embedded post.
What happens if someone changes the embedded post on Facebook?
The changes will be visible immediately on your Yola page. However, if someone deletes the post, the following message will display in place of the embedded post: