You can make your images more interactive by assigning them various actions. Here's how to add a little action to your images. You can also use this functionality to create banners that refer to other resources.
Note: This option is available for all regular images except the background images, header and logo, and images in Gallery blocks.
Activate the click action menu
Hover your mouse over the image you want to set the action too. If the image is editable, you will see the Edit image button:
Right-click or long-press the image to activate the menu. Choose the Set a click action option: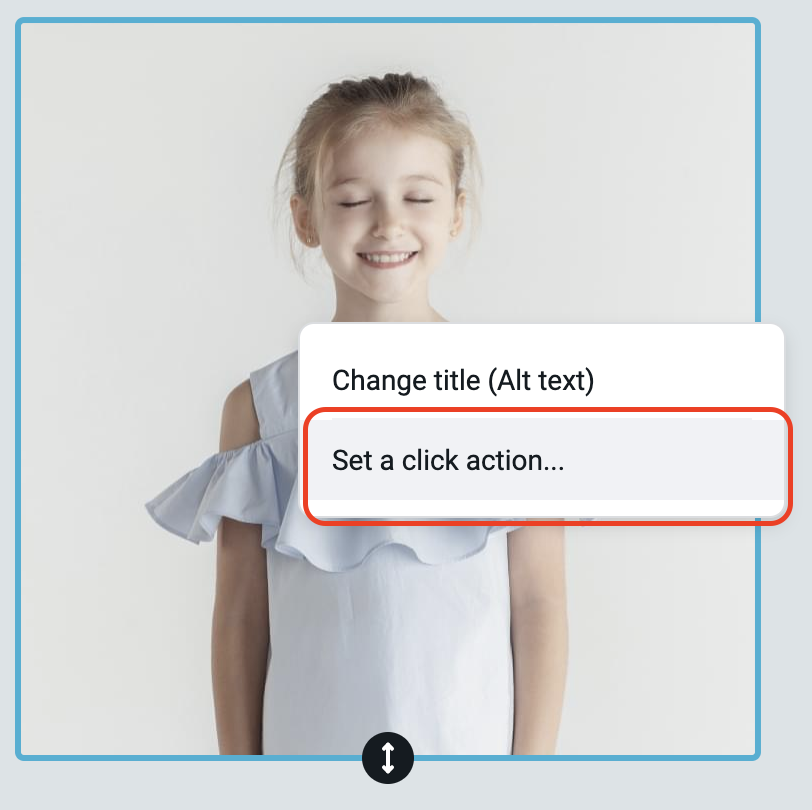 In the Click actions drop-down menu, choose one of the following options:
View full-size image
This option is useful when you want to create a thumbnail image that can expand into a large image.
This action is only available for Gallery block images.
Open a page
This creates a link to a page, so the site visitor will appear on that page after clicking the image. At the next step, you will be able to specify a page on your site that will open when a user clicks on the image.
Download a file
Choose this option if you want the site visitor to download a file after clicking the image. You will be able to choose a file to download at the next step: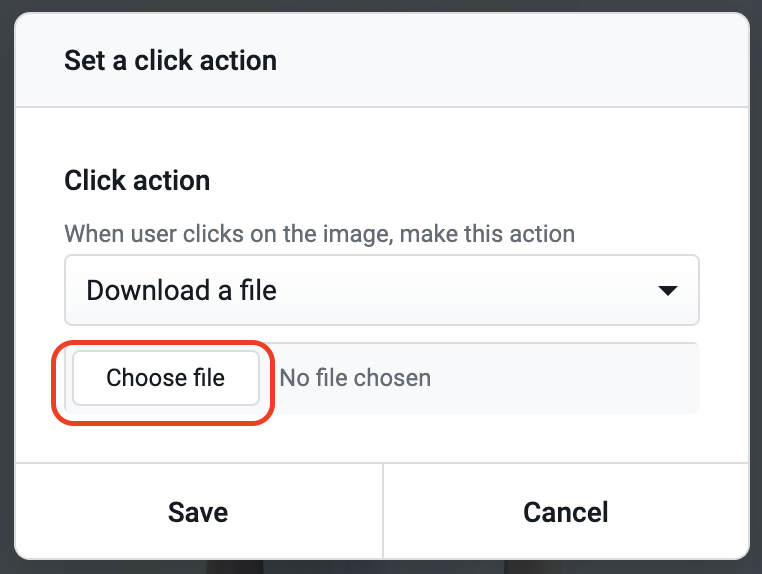 Scroll to a block
This option allows you to pick a block where the user will be taken after clicking on the image: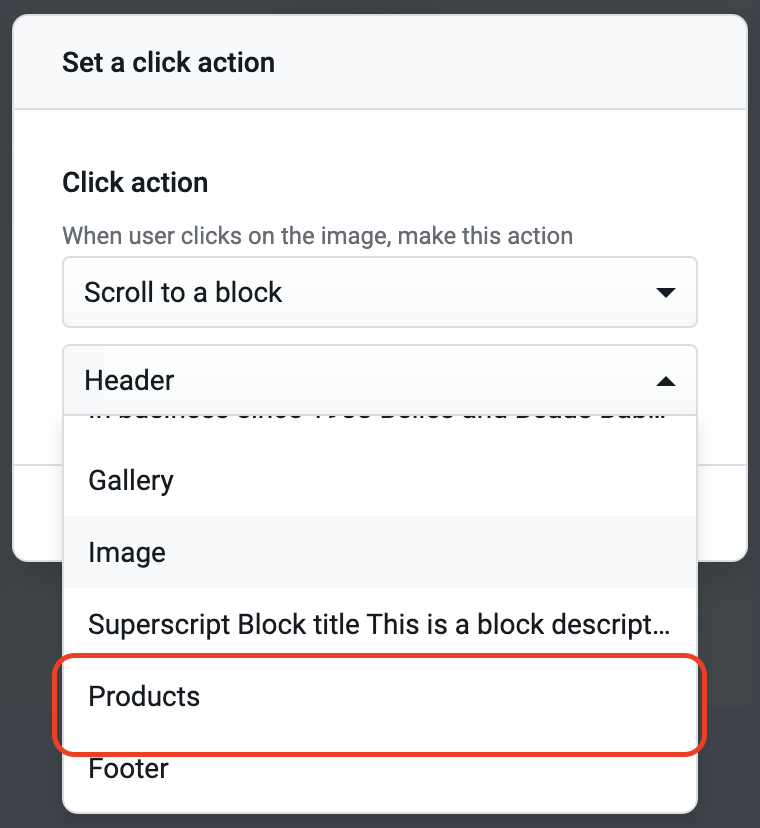 Open a web address
This option allows you to enter the URL of a website where the visitor will be taken after clicking the image.
Make a phone call
Choose this option to allow users to make a phone call without leaving your website. Enter your phone number in an international format: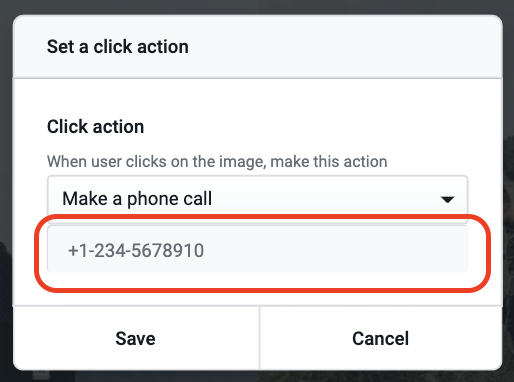 Once the user clicks on the image, they will be either able to launch a calling application (Skype) on their desktop or start a call on their mobile device.
Send an email
Enter your email address to allow your visitors to instantly send you messages: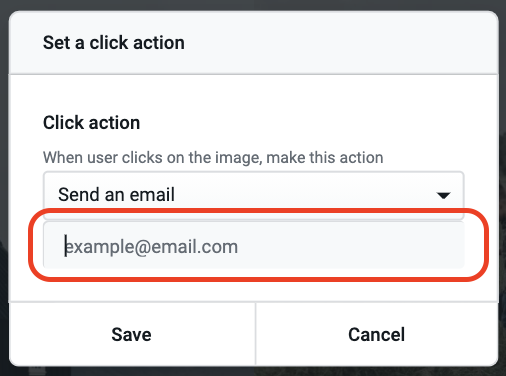 This way, your visitors will be able to communicate with you without having to write down your email and leaving the website.
After you have specified the click action, click Save to confirm.
Once you are done customizing the image, click Publish to make the changes live.
Other helpful articles