If your site is the Sitebuilder Classic version and you want to move to the latest version of the Sitebuilder, use the steps in this guide to get started.
To move your site, you need to start on the plan, recreate your website design, arrange the content, and move your domain.
You may have already started a new site in Sitebuilder+, if so, you can continue editing it. If you haven't done so already, go to My Yola dashboard.
In your My Yola dashboard, click the + Add New Site button: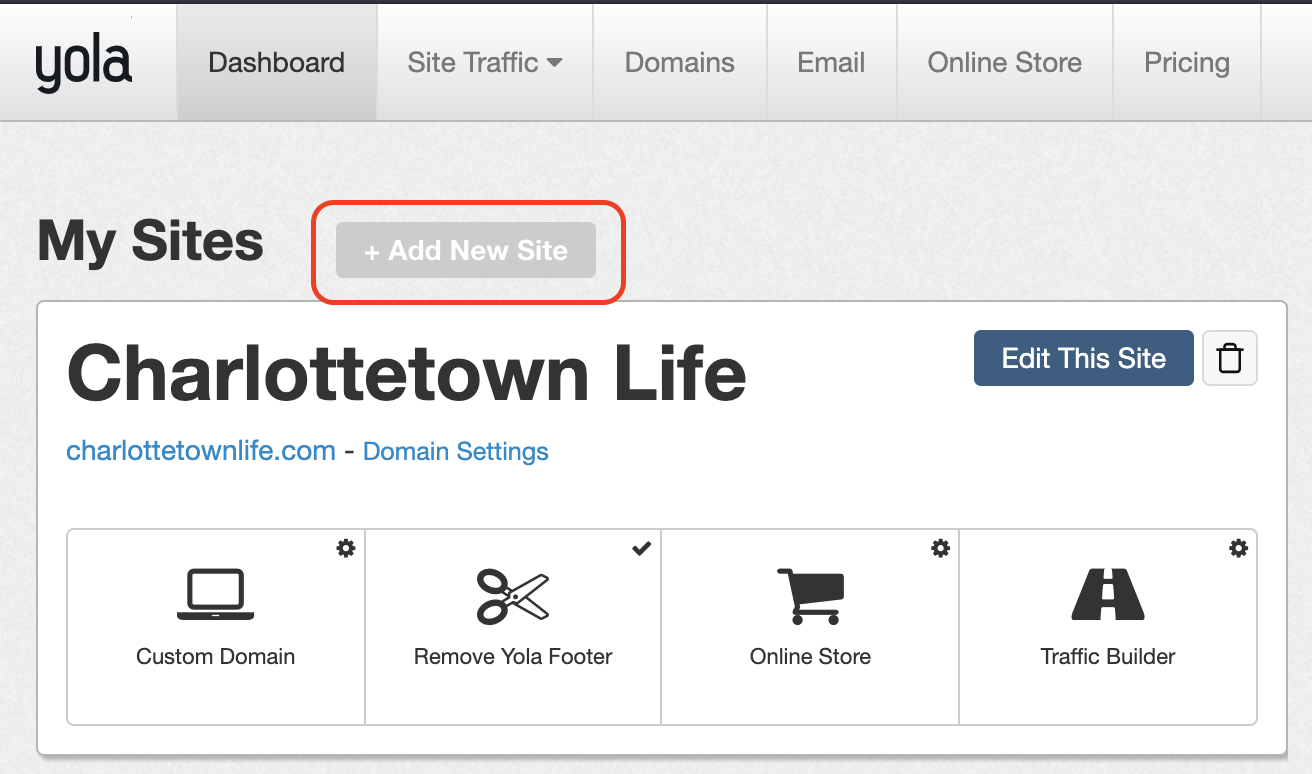 At the next page, click Get started for free button: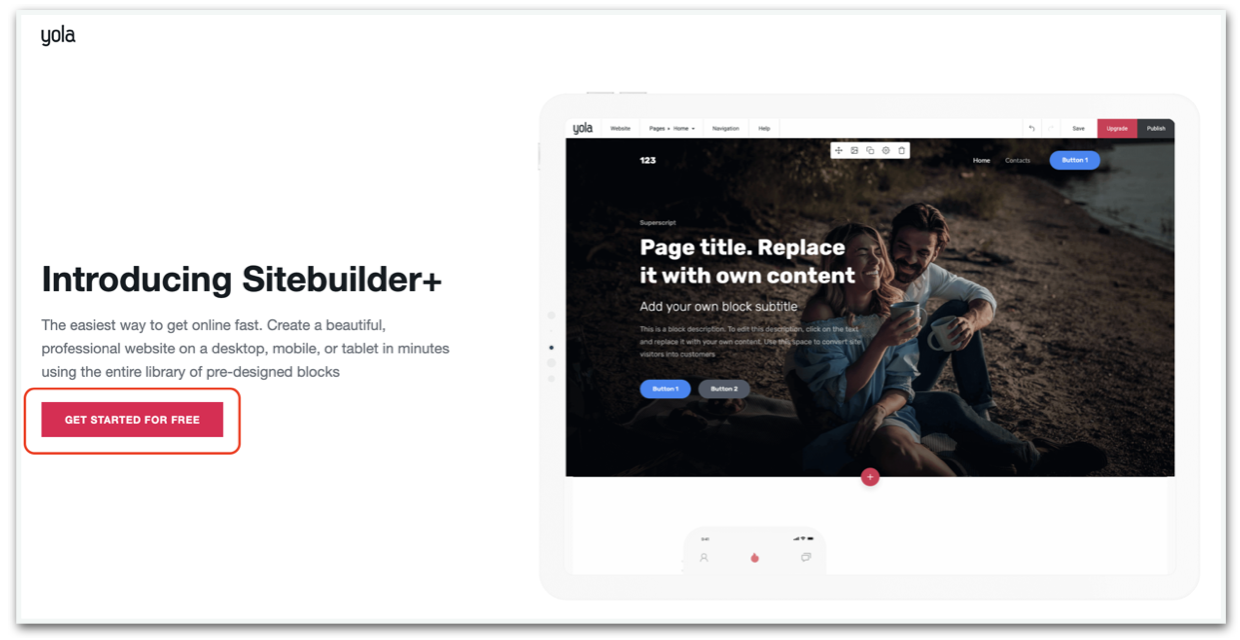 You will be taken to the Template library where you can choose the new template for your site. You can choose a theme and layout similar to the Sitebuilder Classic template. You can also use the opportunity to revamp your online presence with customizable and responsive templates.
When you are done, click Use this template and proceed to the Site Setup Wizard.
Other helpful articles
Steps to connect your domain to Sitebuilder+ site
What's different between Sitebuilder Classic and Sitebuilder+