When constructing a multi-language website, your blocks can appear in the language which you choose for a specific page. Here's how to create a non-English language page that will be pre-populated with the content in the language that you specify.
Creating a page from scratch
Create a new page. Go to the main menu and click

Pages…





2. Click on the round blue

+

button.

Choose

Empty page

in the page template dropdown menu: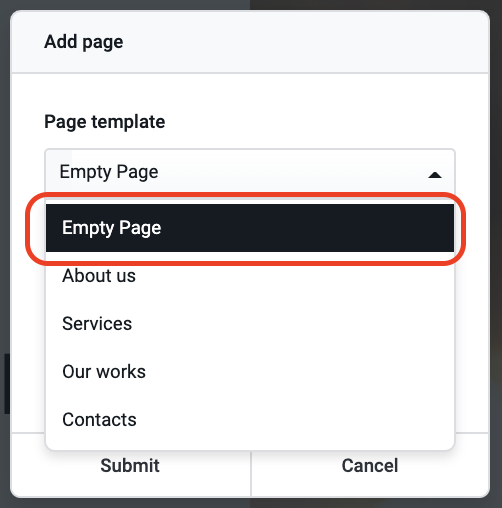 Enter a page name and choose whether you want to display it in the navigation bar.

Click the

Submit

button.

Navigate to the newly created page in the

Pages…

menu and click on the "cog"

Page settings

icon: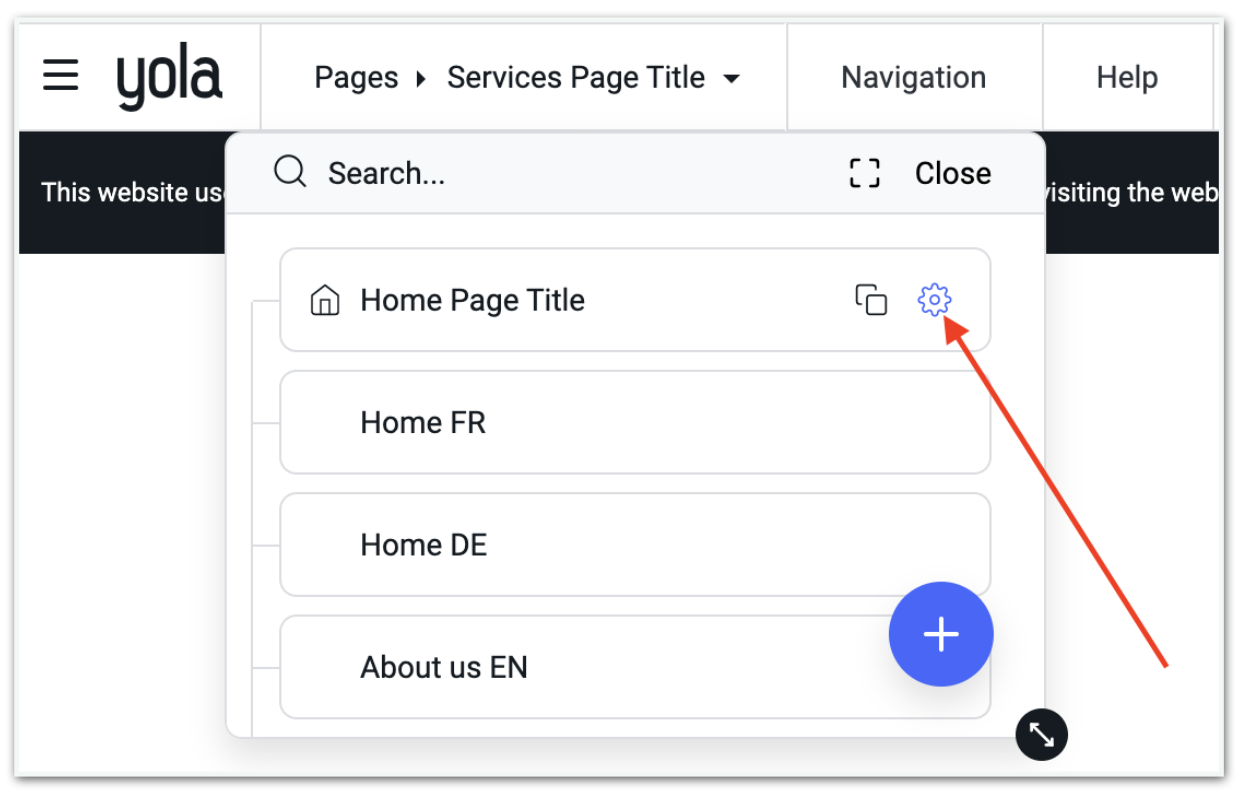 In the Page Settings menu, scroll down and access the

Language Code

area: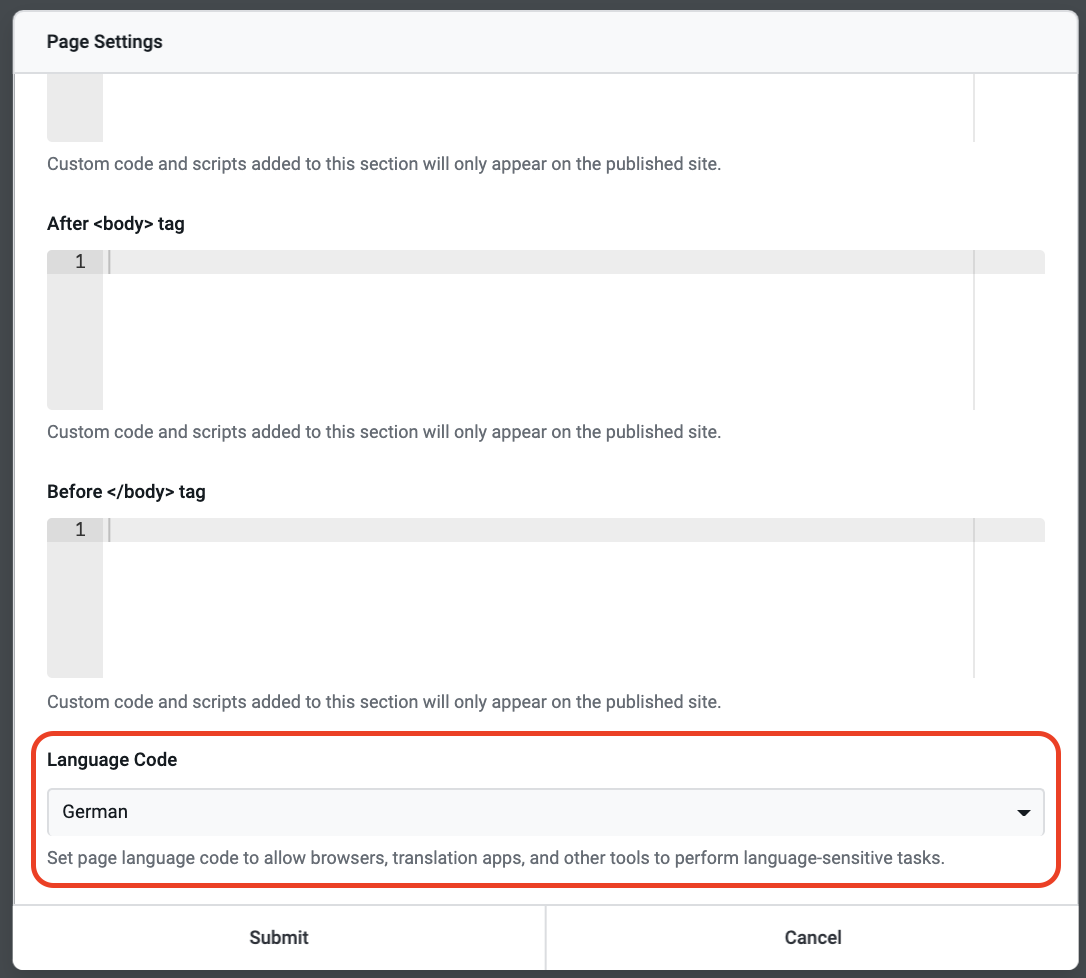 In the drop-down menu, pick the language for this page. For this example, let's make it German: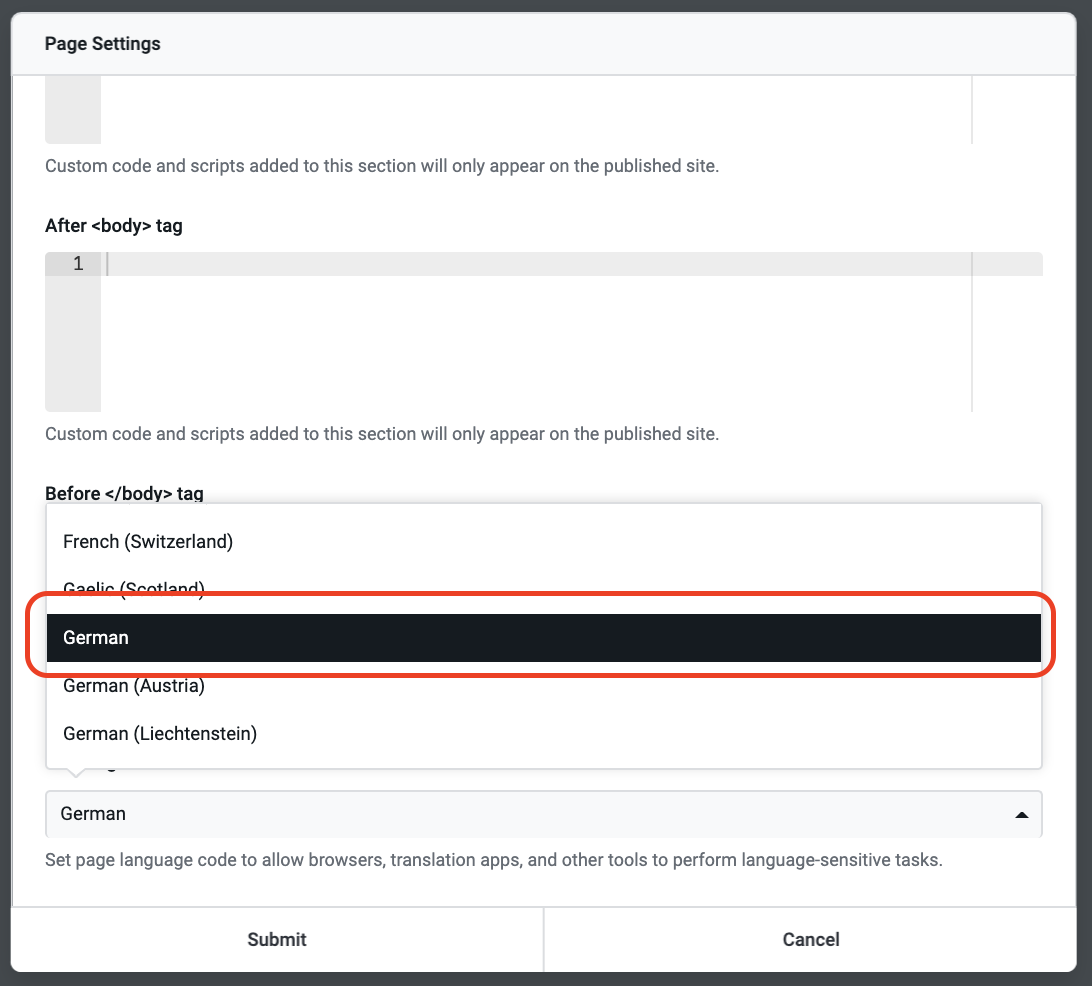 Click

Submit

and then

Publish

to make the changes live. After the page has been published, return to the Sitebuilder.


Click on the round Add a block button to access the Block Library. All blocks in the Block Library will have the demo content in the language you have specified which makes it easier for you to make the right choice.


Continue building your page using blocks in your target language.
Important: When you make your site multilingual, all content in the new blocks that you add to language-specific pages will be in that language.
Other helpful articles
Creating multi-language site navigation
Adding a Language code (hreflang tag)
Sitebuilder in various languages