You can easily customize your website using any mobile device in real-time. You don't need a mobile app to do that. Simply go to editor.yola.com, login, and enter the Sitebuilder.
Edit and customize your site on the go. Add more pages to help you organize your content, or update the website template to change up your style in just one click!
Adding and editing blocks
Add new blocks to your page, edit the section content, and reorder the blocks right from your mobile. You can also change the content of each block with just one click:
1. Access your site on mobile.
2. Navigate where you want to add a new block. Tap on the border between blocks to activate the round + Add a block button: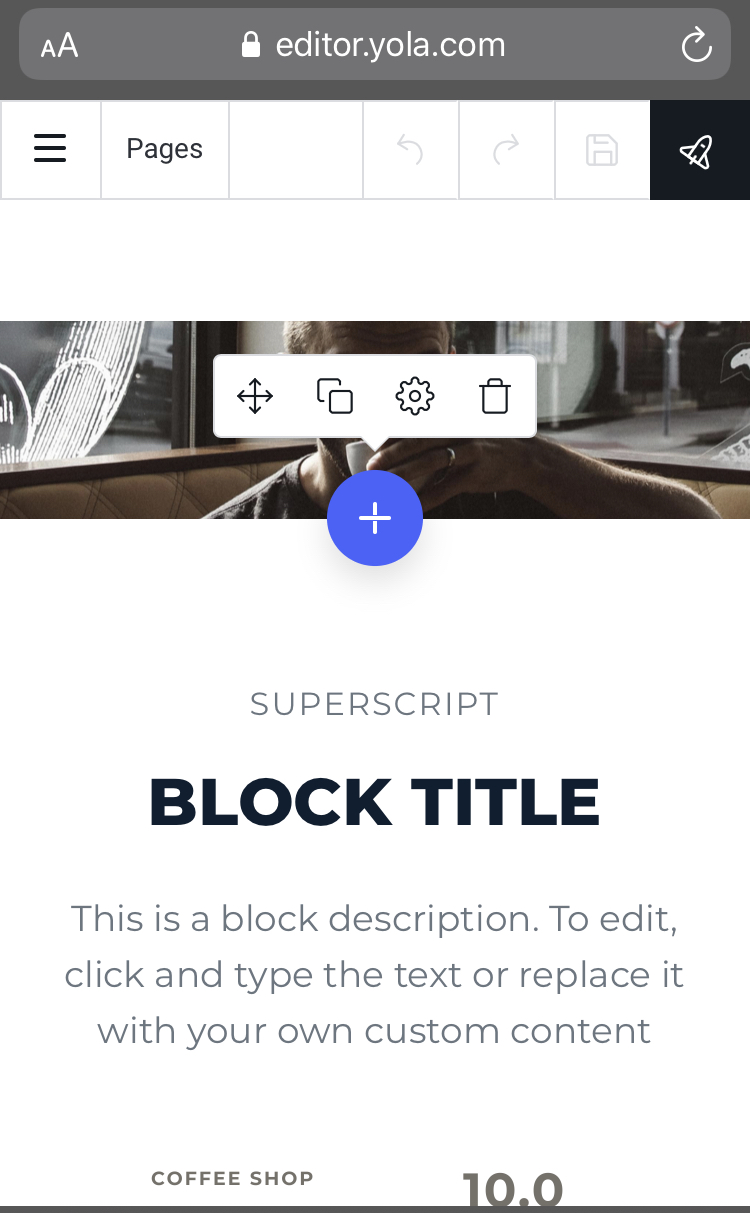 3. Select the block type in the Block Library. For a quick and convenient search, type what kind of block you are looking for in the Search field. For example, when you type in "form", you will see all blocks that contain a form.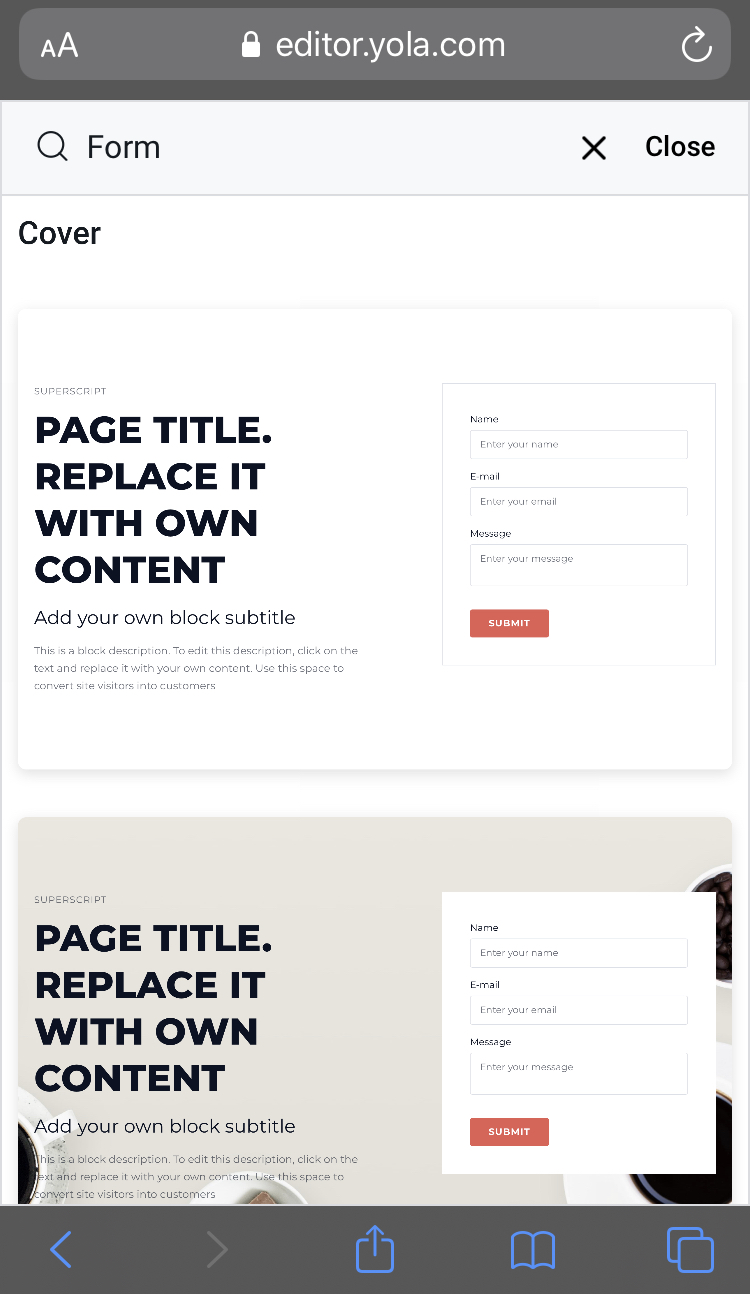 4. Tap on the block and it will appear on your page. Continue editing it, change the image or a background, add your own text. Click Publish when you are ready to make your page live.
Adding and editing images
Tap on the image and the Image Resizer tool will be activated.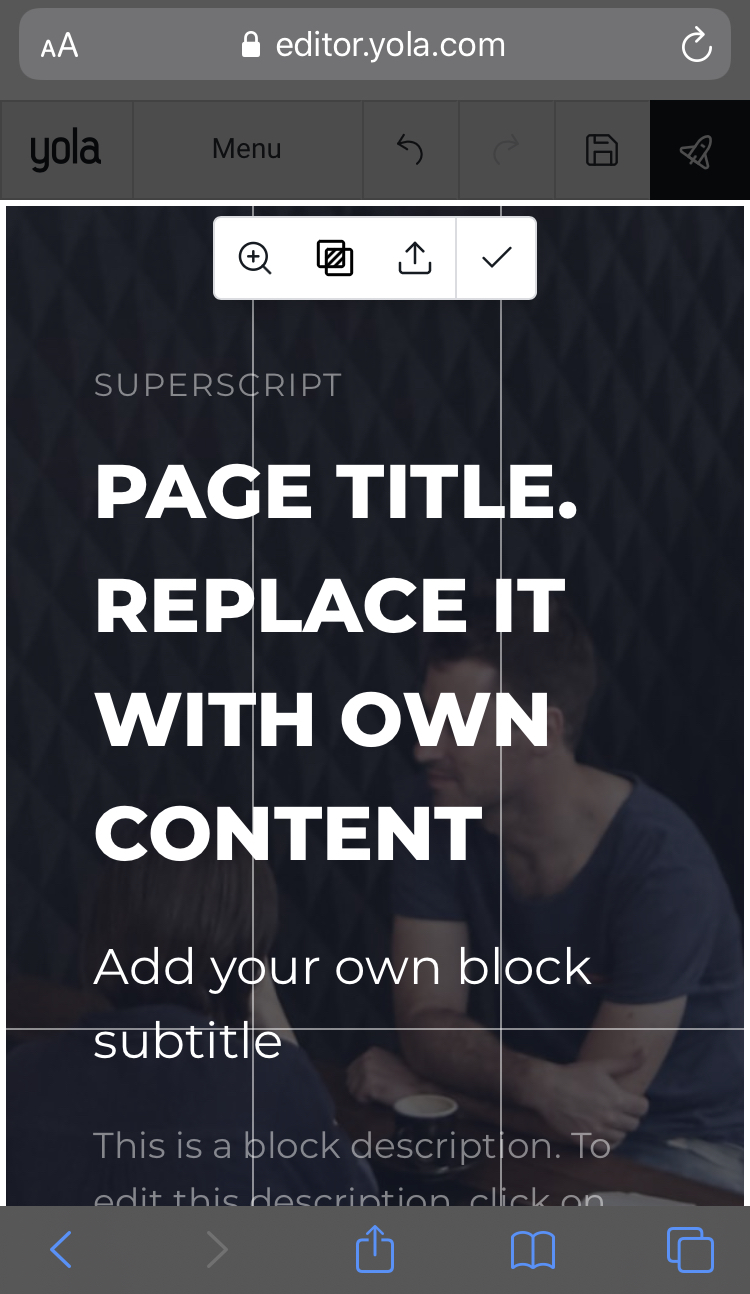 Here you can:
The mobile Image Resizer works the same way as the desktop one. Visit here to learn more about the Image Resizer.
Adding and formatting text
You can easily format the text on a mobile device with just a click. Simply tap on the text to activate the text formatting menu.
Note: Your mobile web browser can offer additional text editing capabilities: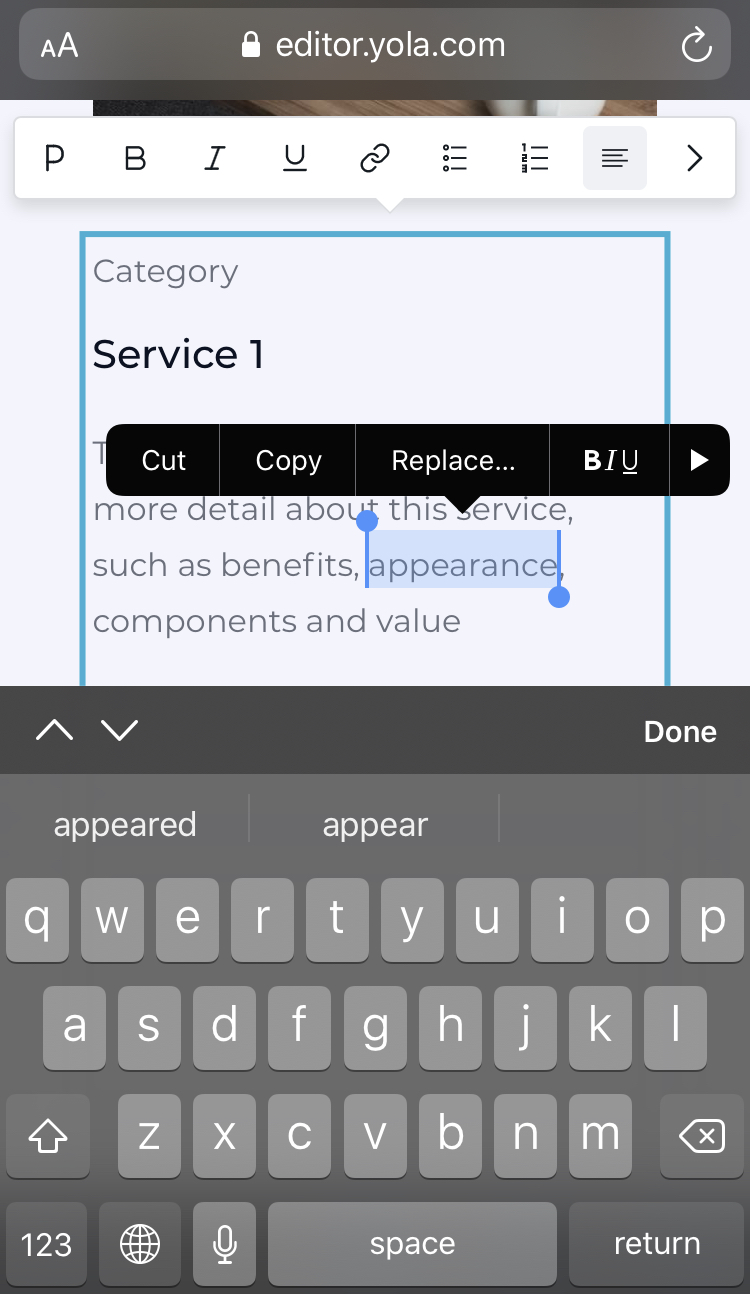 The mobile Sitebuilder offers the same text formatting options as the desktop version. In this menu, you can:
Visit this to learn about text formatting in the Sitebuilder.
Other helpful articles