Don't see a feature that you'd like to use to achieve your website-building goals? You can now suggest a feature for Yola engineers to consider. We'd like to know your suggestions about how to improve our product.
Here's how you can submit your feature request:
Navigate to the top-left corner of the Sitebuilder and click on Help.
Choose the option

Request a feature

from the dropdown menu: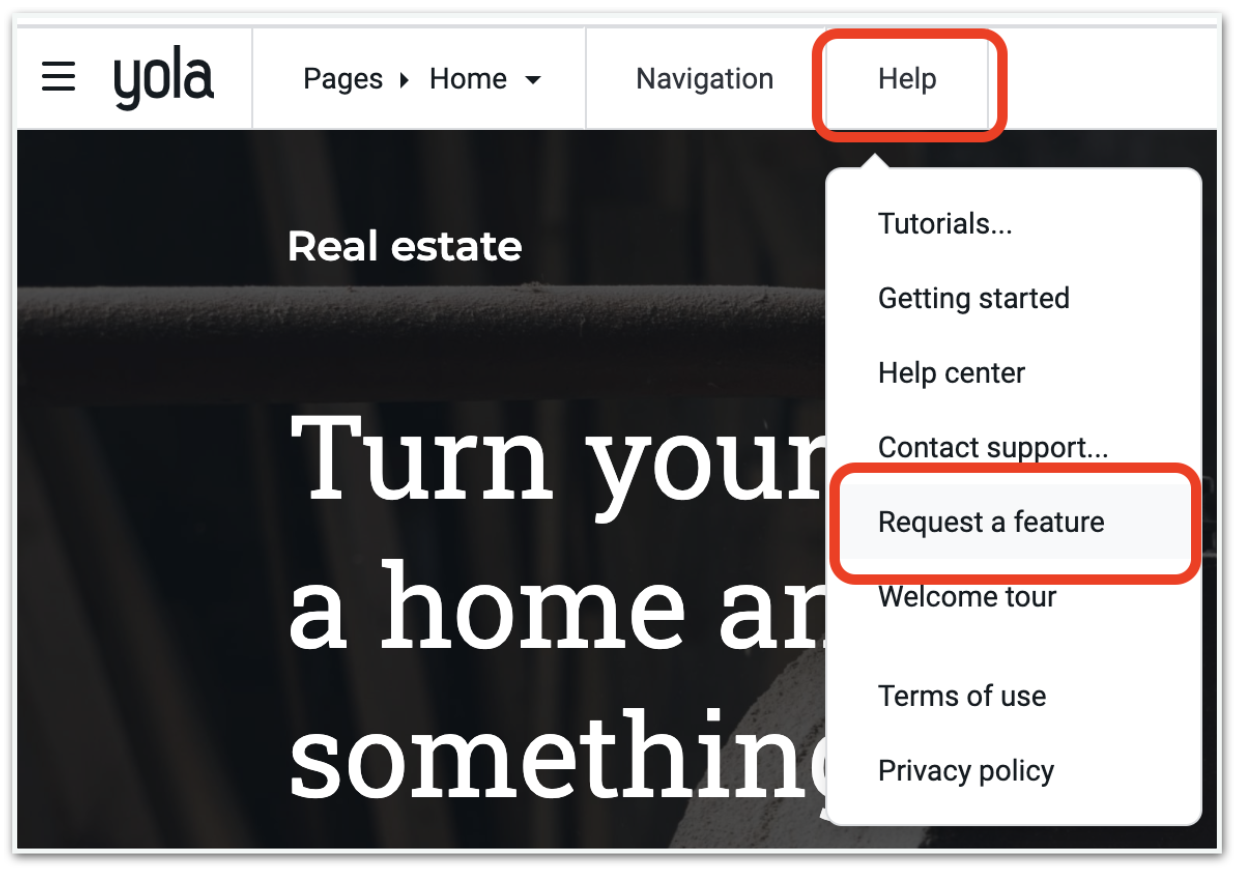 Note: Help button might not be shown on smaller screens. In this case please click on three horizontal lines in the upper-left corner of the screen to access the menu and expand Help section there. Request a feature button will be available on the list of options.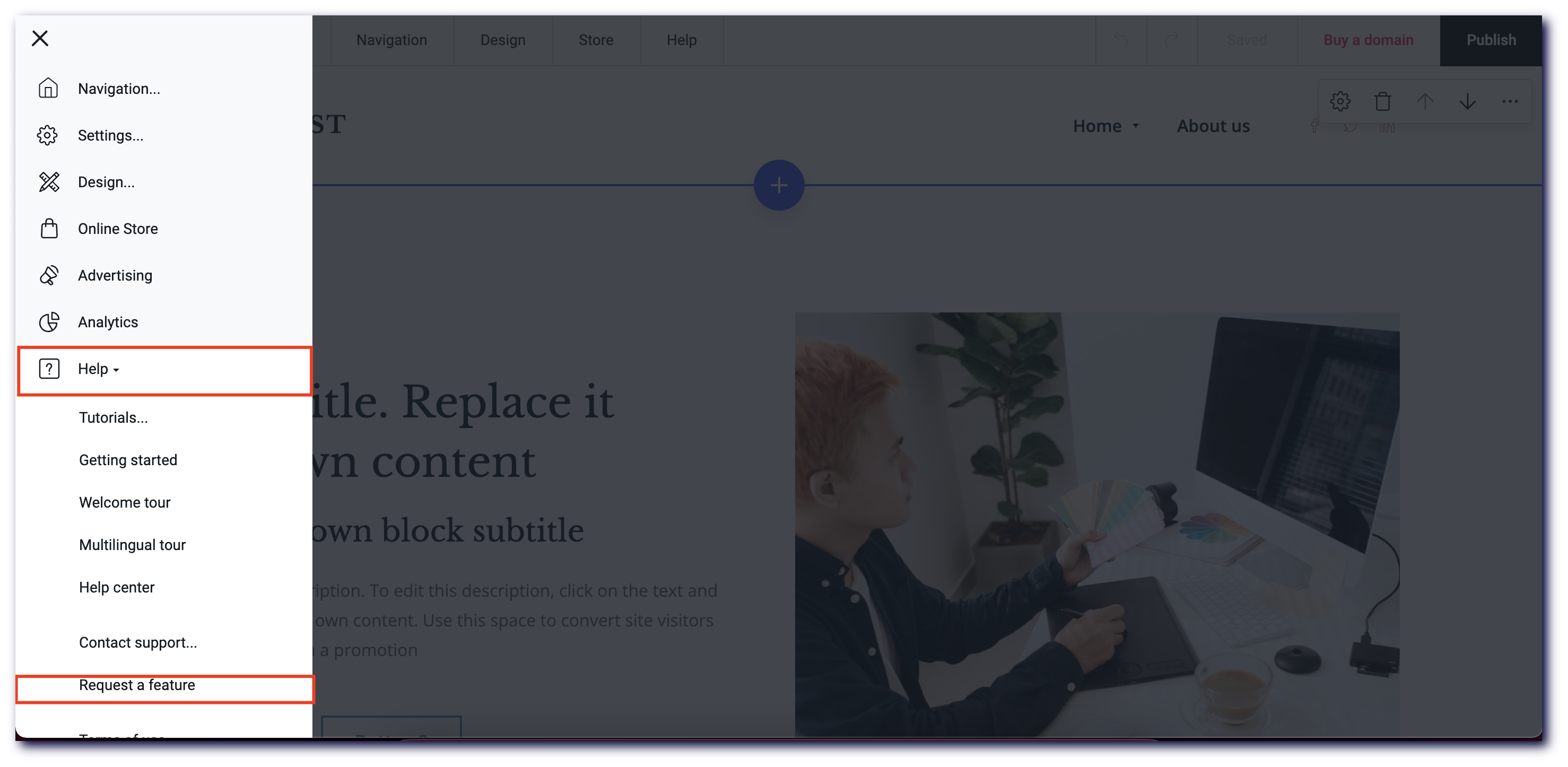 You will be taken to the Yola Product Map page where you can learn about which requests were delivered and which are in-progress or planned.

Click on the

Submit idea

button.

You can now enter your submission in the popup window: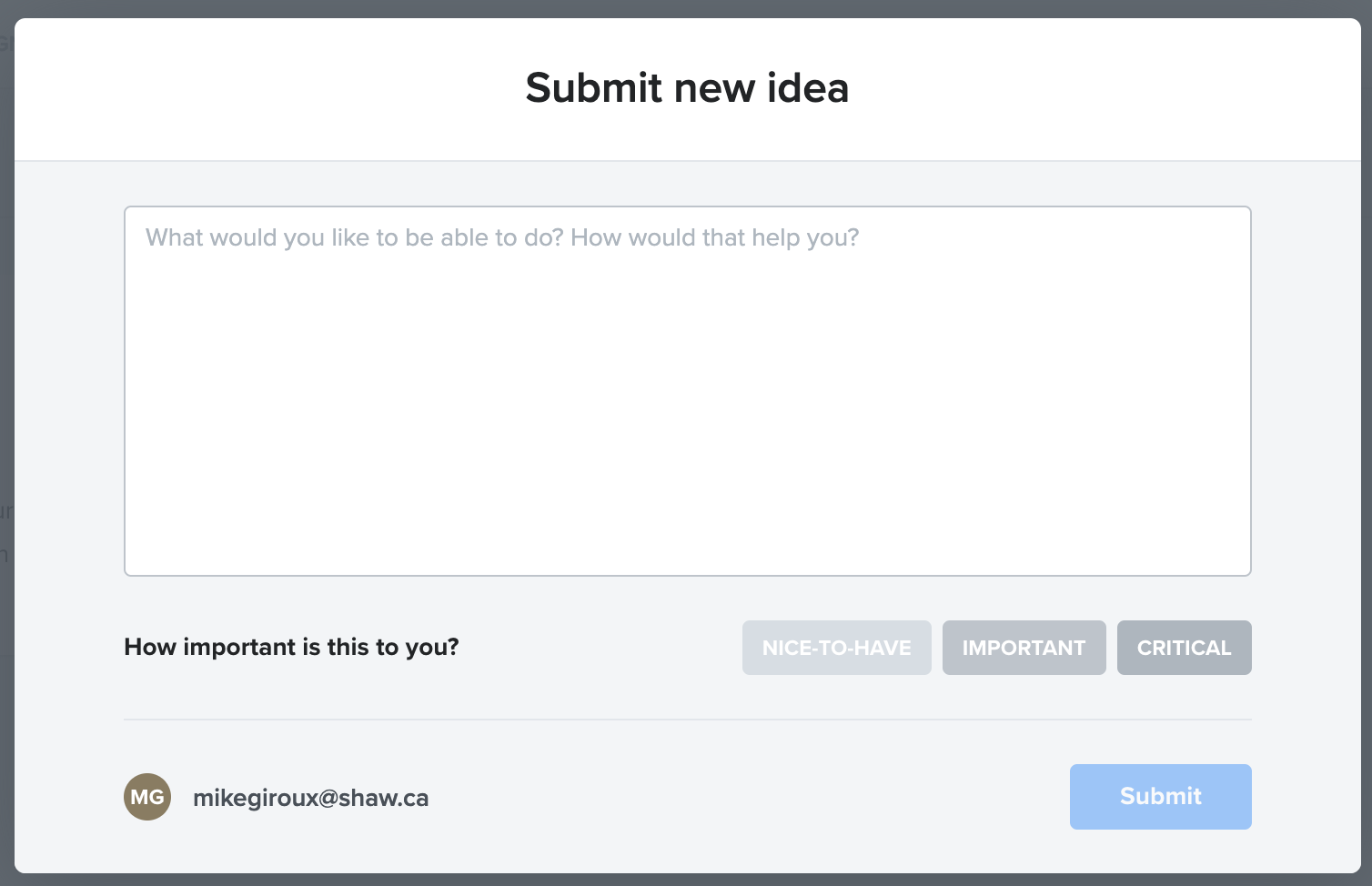 How important is this feature to you? Choose from Nice-to-have, Important, or Critical. Click Submit and your suggestion will be sent to the Product Development Team.
How can I track feature requests?
We welcome your ideas about new features, tips on how to improve existing ones, or just feedback on our product. While all feature requests are considered, we cannot guarantee a response to these requests.