When editing your site on a mobile device, you can zoom in and out of an image and also move it up, down or to the sides - all of this is done with help of our Crop tool. Here is how to use it:
Tap twice on the picture you want to edit.
In the control pane, click the Crop icon.
Move the toggle to zoom in and out of the image.
Drag and drop the image to move it in various directions.
Once done adjusting, tap on the tick

icon to submit the changes.
You can also resize the image slot itself with the help of our Image Resizer tool. Drag and drop the resizer to change the size of the image slot: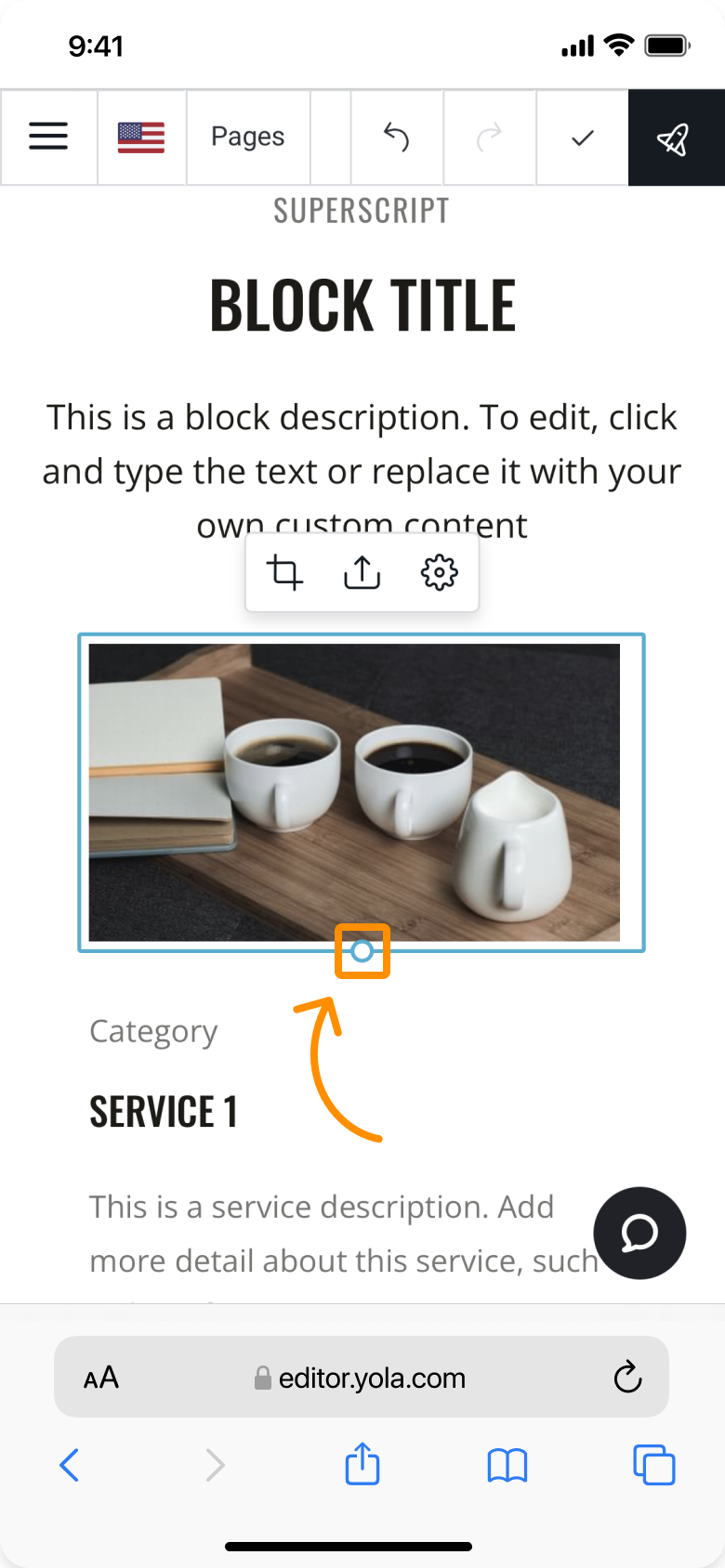 Note: the proportions and layout of images have been pre-designed to make the page layout look professional and modern. If you need more images on the page, you can use blocks such as Image or Gallery to display more images.
We hope this guide helped you. If you've any questions left, please contact our Support Team.
Ready to use your new knowledge? – Edit your site!