When editing your site on a mobile device, you can quickly resize and refocus any image using the Image Resizer tool. Here's how to bring an image detail into focus and increase the focal point of an image:
1. Tap on the image to activate the image editing menu: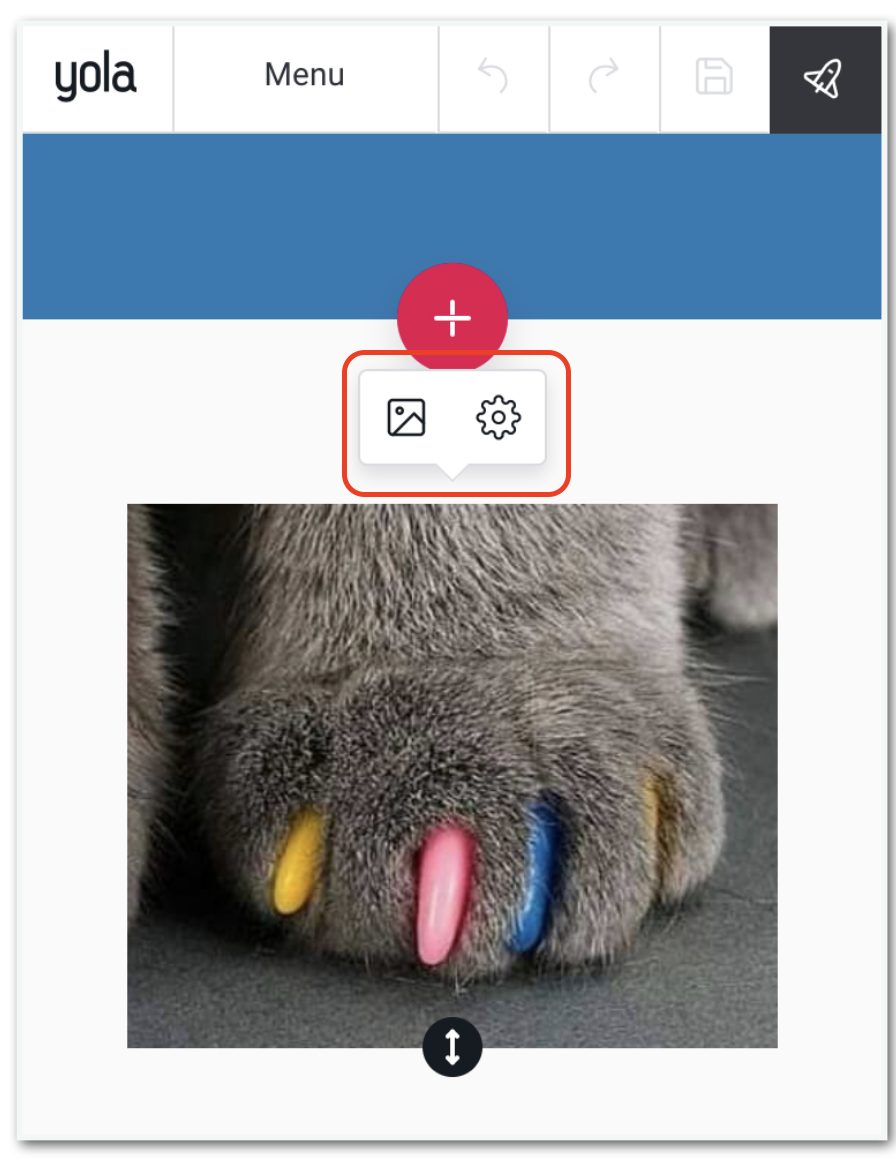 2. Use the round lever to increase the focus of the image and magnify a detail: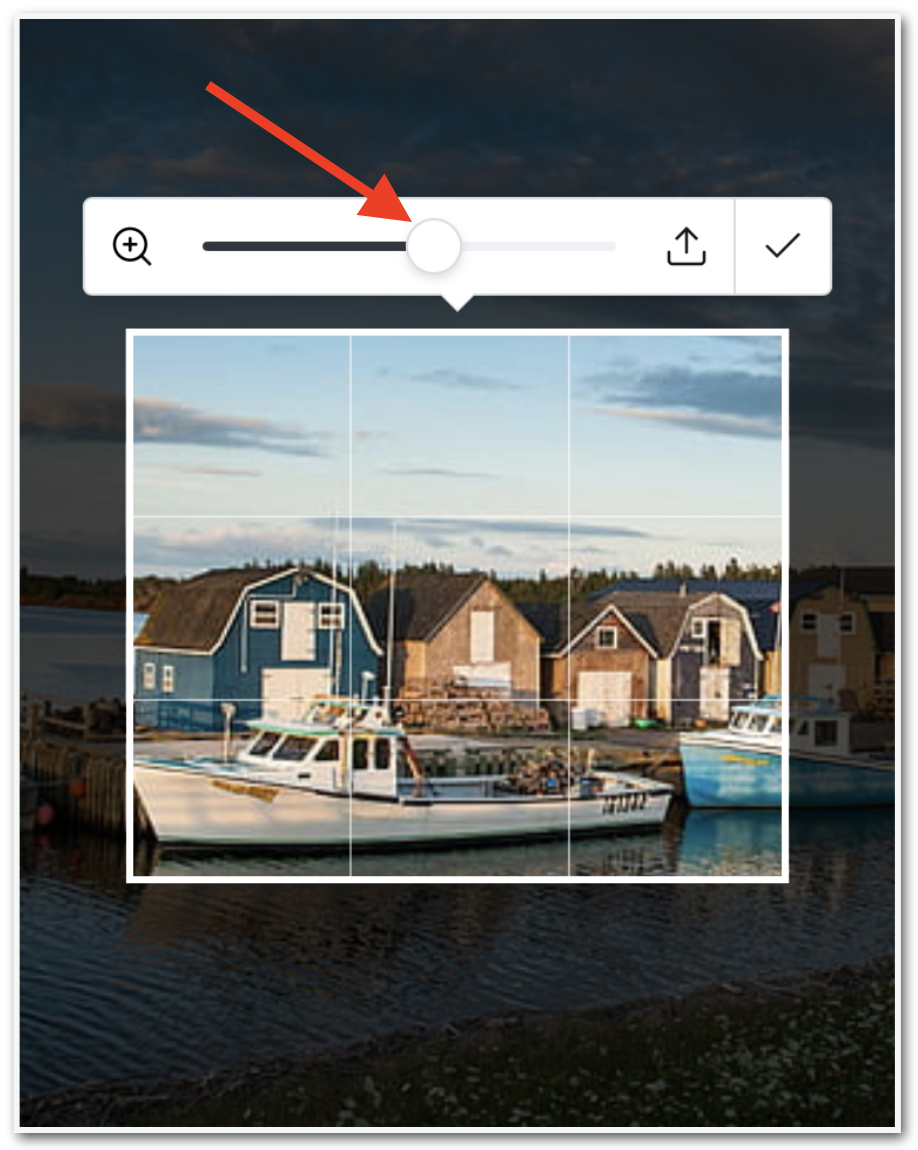 The rest of the image will be visible outside the resizer window.
3. Tap on the grid and move the image inside the pre-formatted window to show another area of the image for the optimal layout.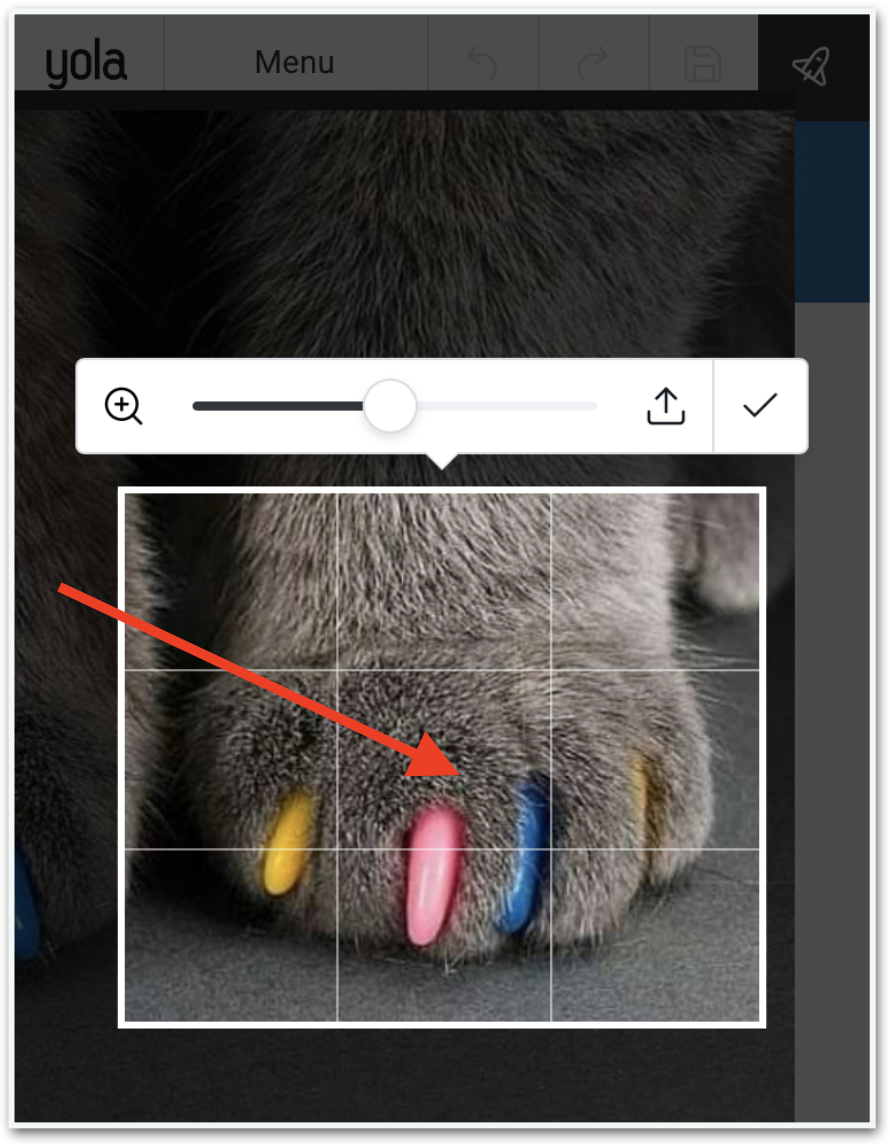 4. Tap on the "arrow" button and drag it up and down to resize the image vertically, making it longer or shorter.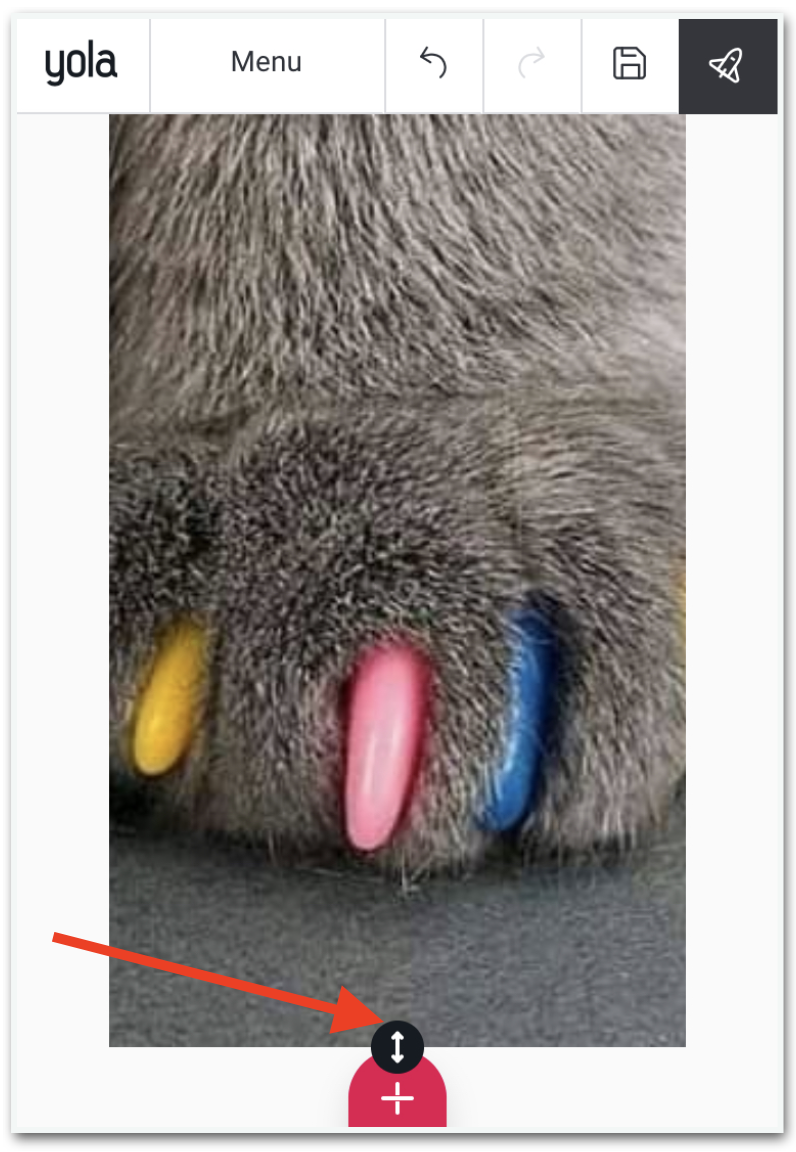 5. Once done, click the Submit icon.
To upload another image, click the Upload icon: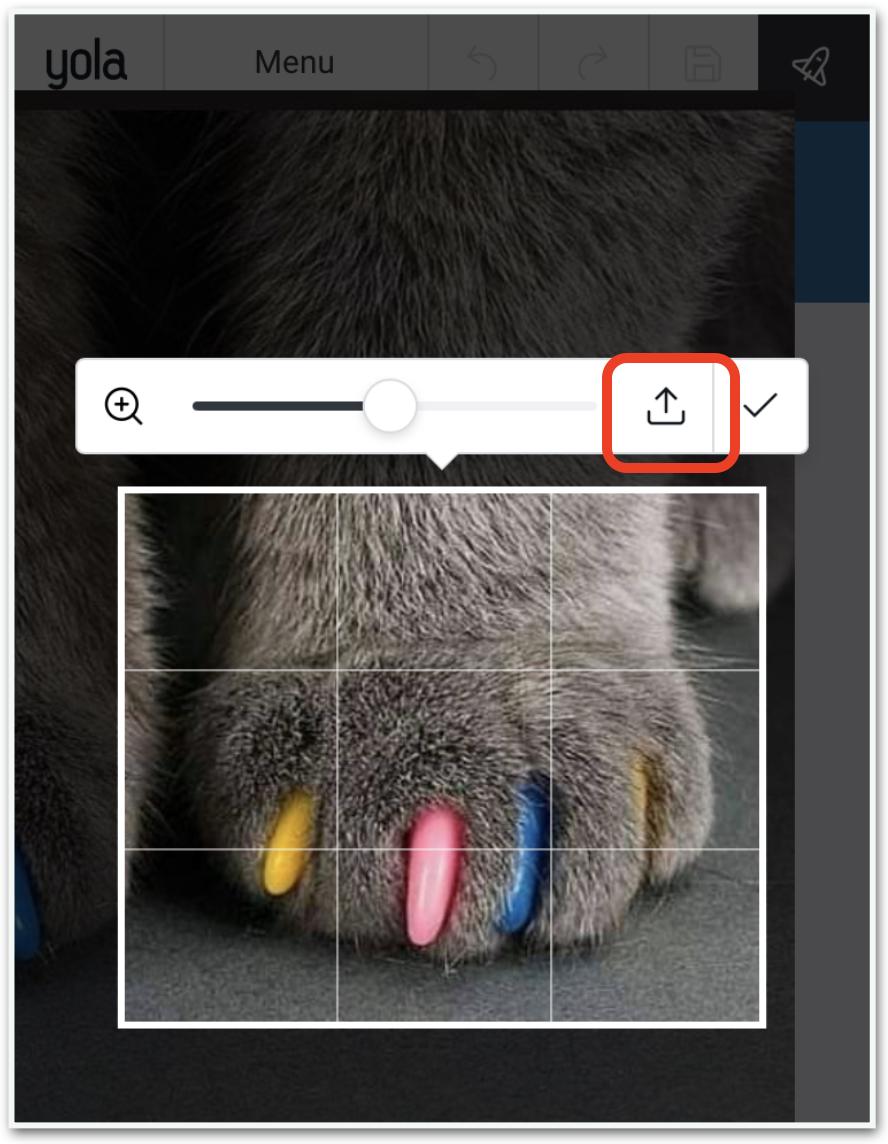 You will be able to choose an image from the image gallery on your device or to take a new photo using the camera: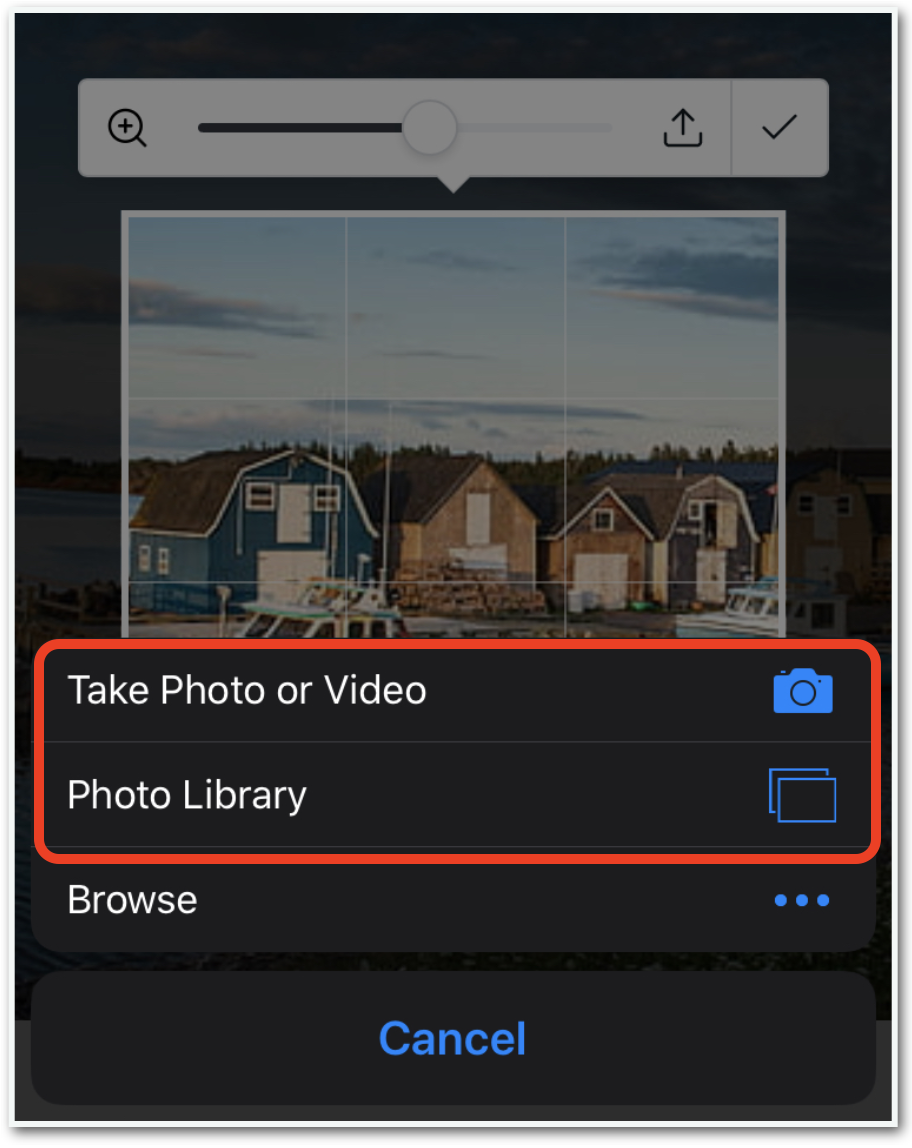 Once you choose the image, you will be able to refocus and resize it following the steps above.