After you've bought a domain via Yola, you need to connect it to your website. In this tutorial, we review how to connect your Yola-bought custom domain and your Yola-hosted website.
If you want to connect your externally hosted domain to a Yola website, view this tutorial.
If you want to connect your Yola-bought domain to an external website, view this tutorial.
Before you connect your domain
Make sure your website has been published. To publish your site, click Publish in the upper right corner of the Sitebuilder. For more information on how to publish your site, visit our dedicated tutorial, Publishing your site.
Connecting your domain and website
Follow these steps to connect your domain to your website:
Go to

My Yola

and click

Domains on the Topbar.




Locate your domain in the list and click its

Advanced settings link.



In the

Connect your domain to a site

tab, locate the site you want to connect to this domain and click

Connect.


Now you've connected your custom domain to your website. You can make it a primary domain. To do this, click the Make Primary button. Learn more about the primary domain in this tutorial.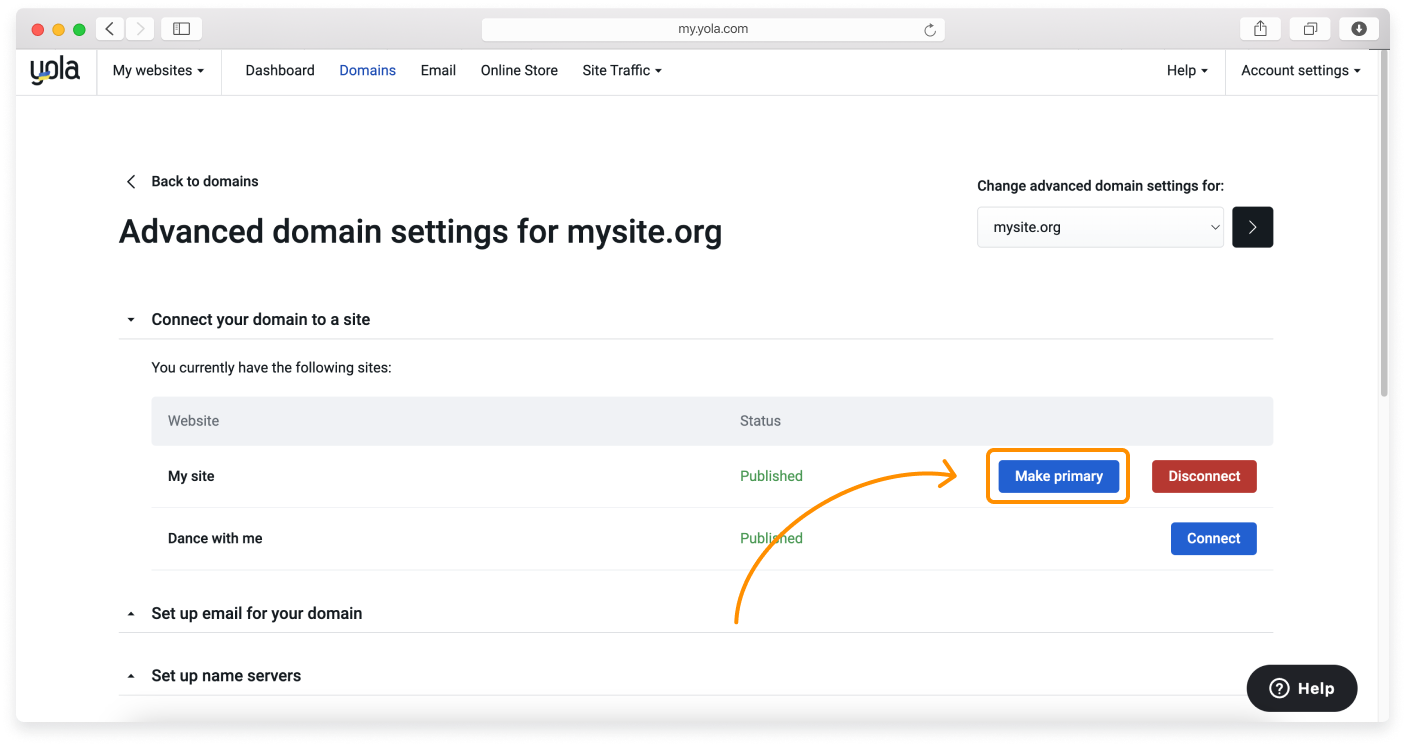 After you make your domain your primary one, continue editing your site. When you publish it, all changes will be visible on your website under your custom domain.
We hope this guide helped you. If you've any questions left, please contact our Support Team.
Ready to use your new knowledge? – Manage My Yola!