Keeping your data safe and secure has always been our top priority. This is why we have activated an email verification process to ensure that every single customer account is 100% protected against intruders.
Therefore, a verification email will be sent to your email address after registration.
The sent email subject line will be similar to this: "Action required: confirm your email address".
 You can safely click the Verify email button to complete the process.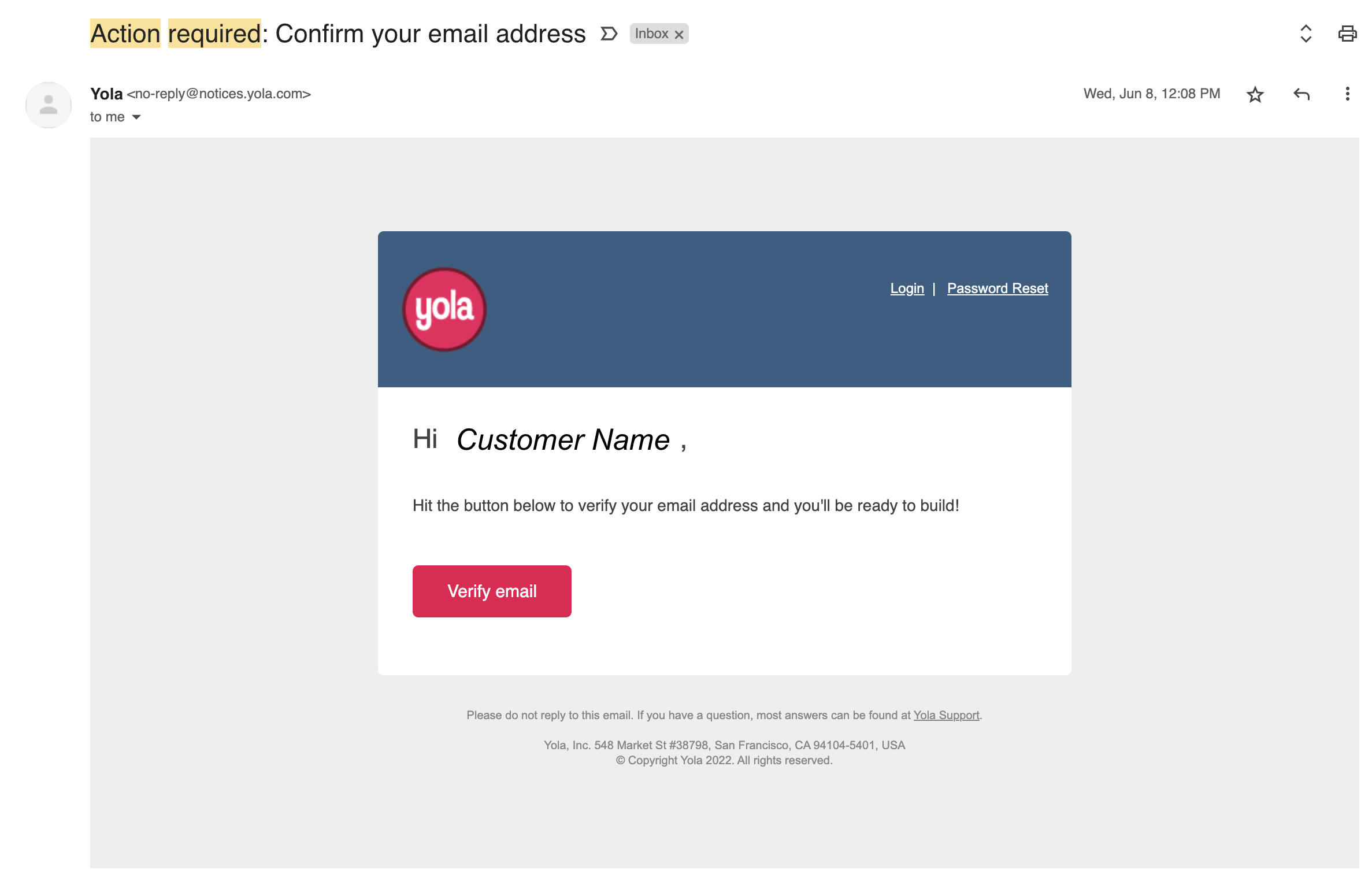 You should then see a message confirming that your verification was successful. Once done, you can proceed to your My Yola page and continue building your website.
If you don't receive the verification email, please ensure that:
You can access the email address you used to register your Yola account.

You have checked the Spam, Junk, or other folders, as the verification email may inadvertently have landed there.
If you still haven't received the email after checking the above, please contact our Customer Support team, and we will gladly help you resolve the matter.