You can easily add user reviews to any page with the help of a Testimonials block. Here's how to add the Testimonials block:
1. Choose a location where you want to add an article and click on the Add Block + button.
2. In the Block Library, navigate to the Testimonials section and click on a block with reviewers' images or without them. Click on it and the chosen block will be automatically inserted on the page.
3. Customize the look and feel of the testimonials. Click anywhere in the block to activate the control pane, and then click Block settings:

4. You can show or remove a photo, add or remove rankings, social media icons, job descriptions, and more.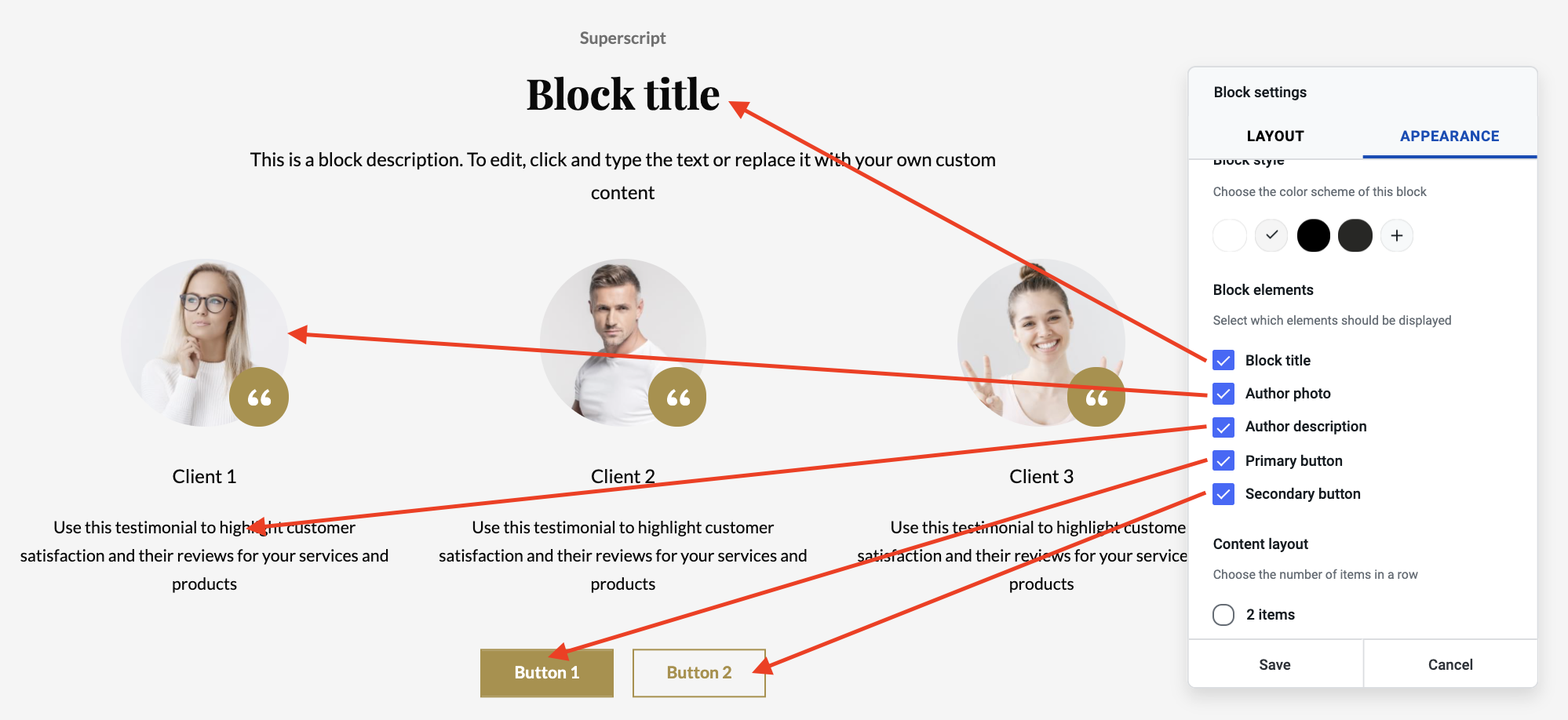 You can also adjust the number of testimonials or reviews in the Content layout option, increase or decrease block spacing, add b/w filter and choose whether you want to have round or square user images on the page.
Tip: You can use company logos instead of photos on the review page.
Once you are done customizing, click Save.
Adding more testimonials or reviews
To add more testimonials or reviews in your Testimonials block, you can easily duplicate any of the testimonial elements with placeholder content.
To do that, hover over any block element you want to duplicate and click on the Duplicate icon: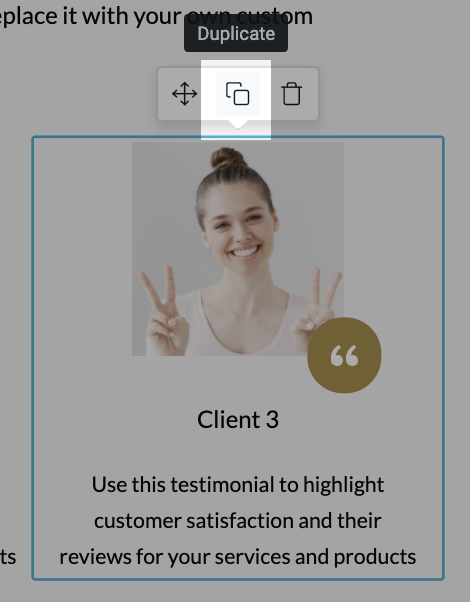 The identical block element will be inserted to the right of the original element.

Tip: when adding lots of additional testimonial or review elements, consider removing some of the content in the testimonial Block settings to avoid cluttering the page.
FAQ
How can I remove user photos?
You can easily remove a user photo from the Testimonial block. Here's how you can do it:
1. Hover over any area of the block with testimonials to activate the block editing menu.
2. Click on the "gear" Block settings icon.
3. To remove photos from testimonials or reviews, deselect the option Author photo.
4. Click Save to apply changes.
Other useful articles
Adding a new social media account