The Contact block embeds a Google Map with a location pin. This is a great way to show the location of your business or event. You can embed a Google map, directions, or a Street View on your site. There are several ways to add location content to your website.
Before you begin
Add a Contact block with a map to your page.
Enter the address
1. Go to your Contact page and click anywhere on the map to activate a control pane. Click on Google Maps Settings: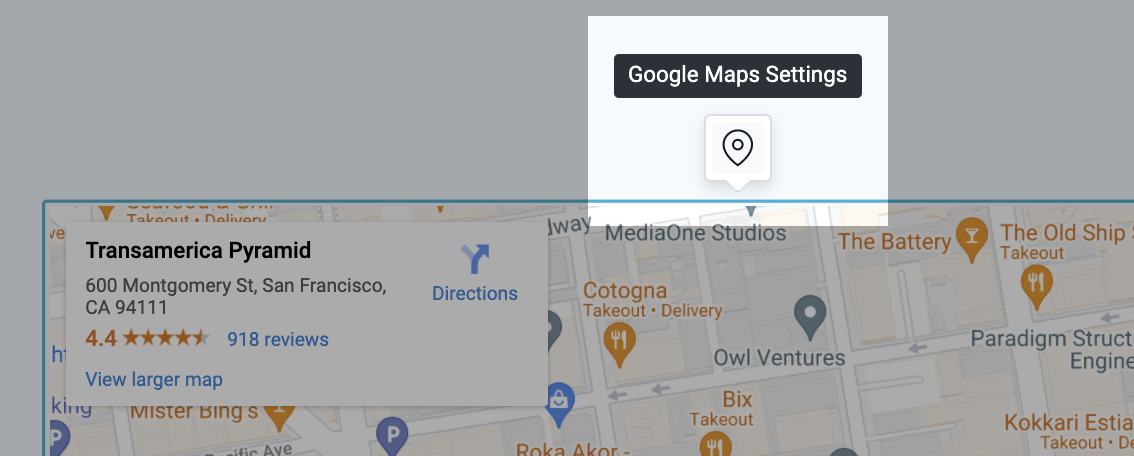 2. Enter the address of your location in the Search field: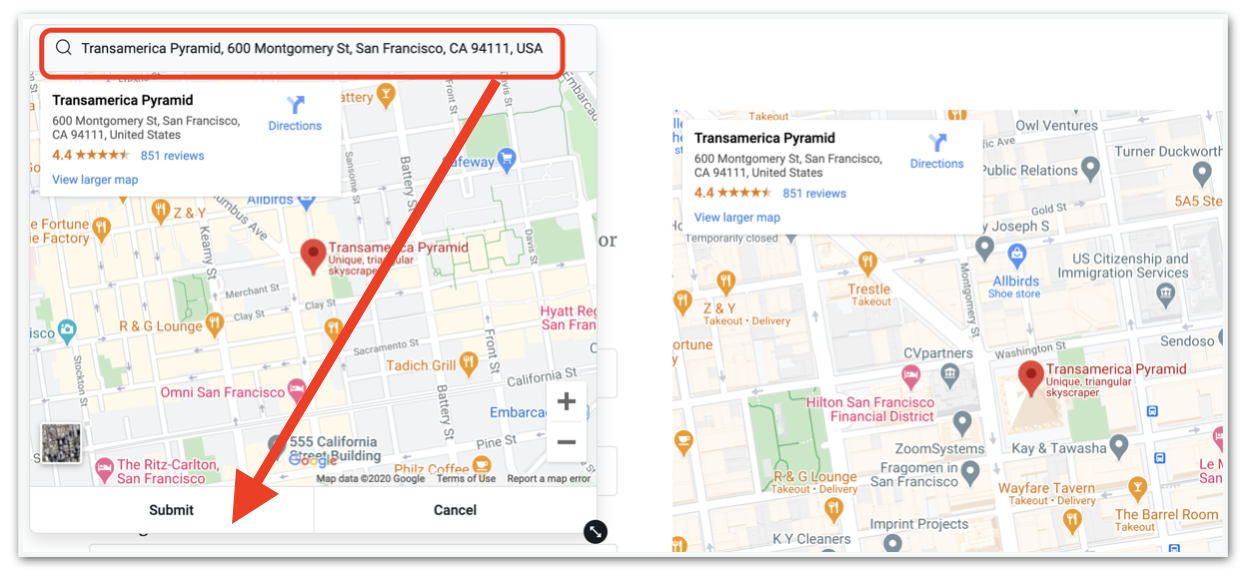 3. Click Submit.
Your map will be updated to show the right location.
Add a map on a mobile
Open a page and locate a place where you want to add a map.
Click the

+

Add a Block

button.
Choose the Contact block with a map and click on it to add to the page. To easily find the required block, click the "funnel" icon and choose from the list of categories.
4. Tap on the block to add it to your page. This map has a random location added for demo purposes only. Now you need to add your own location to the map.
5. Tap on the map. In the Control Pane that activates, tap the "pin" icon.
3. Enter the address the location which you would like to show in the Contact block.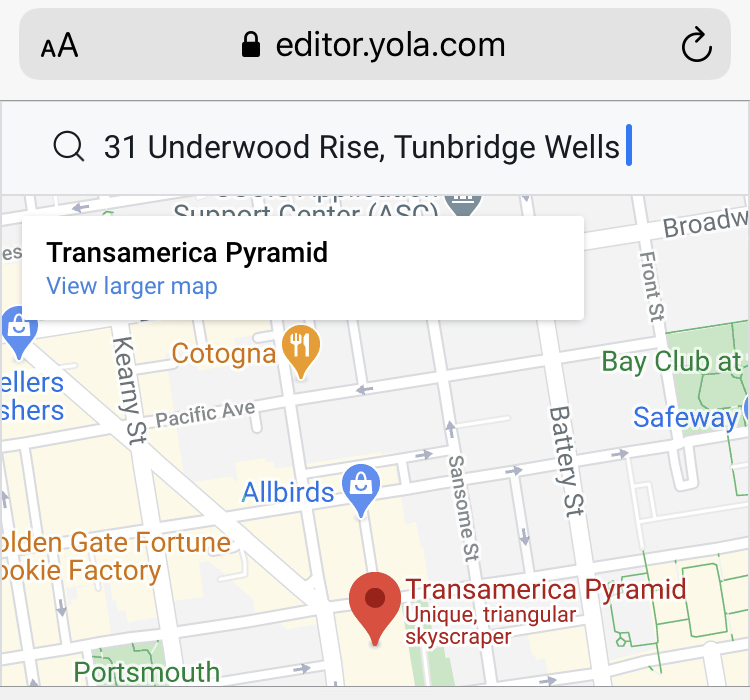 On your mobile device, click Go. The map will be updated. Click Submit.
4. Use the black lever to make the map segment bigger or smaller.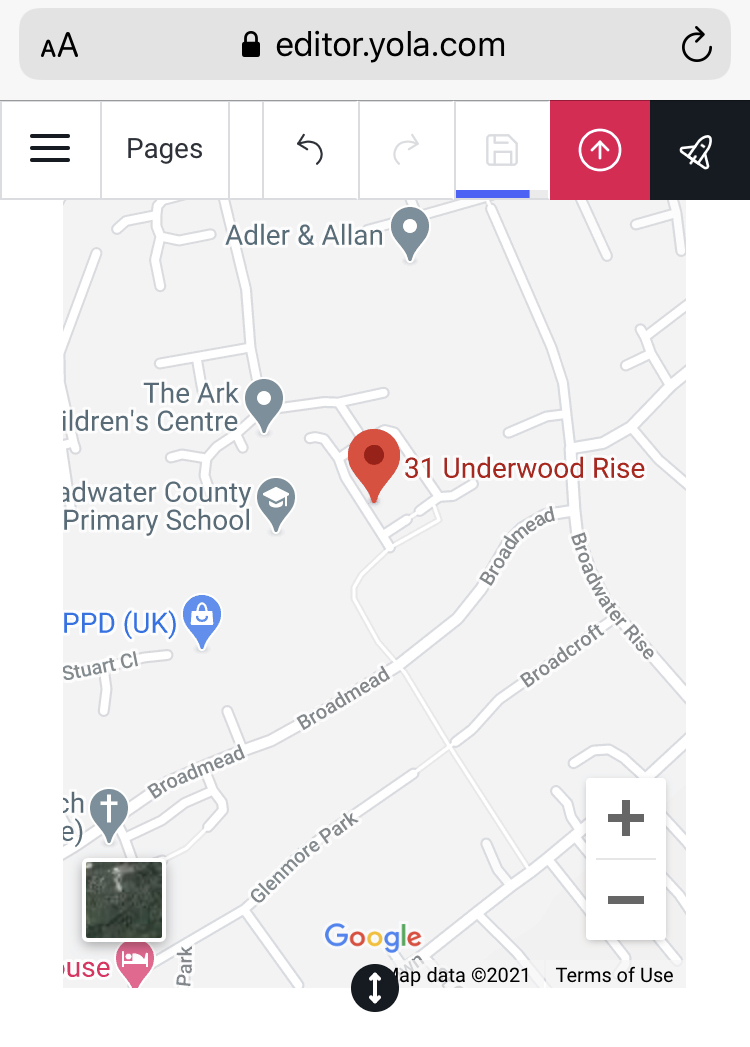 Once you are happy with the look of your map, tap the Publish button which looks like a rocket in the upper right corner of your mobile Sitebuilder.
Other helpful articles
Setting a delivery zone on a map