You can easily add links to your social media profiles. Social media icons appear in these blocks:
Header
Footer
About
Contact
Business card
Before you begin
You should set up your social media accounts so that they can be added to your website.
Copy the URL of your social media profile, for example:
Keep these URLs handy.
Step 1 - Connect your social media icons to accounts
To show social media profile icons in the block, choose the block that contains social media icons in the Template Gallery. Add your social media profiles in the following way:
1. Go to the block where social media icons are displaying.
2. Hover over the icon of the social media you want to connect. For this example, we will customize the Facebook icon. Click on Edit link icon in the menu:

3. In the Link settings menu, choose the option Open a web address from the drop-down menu: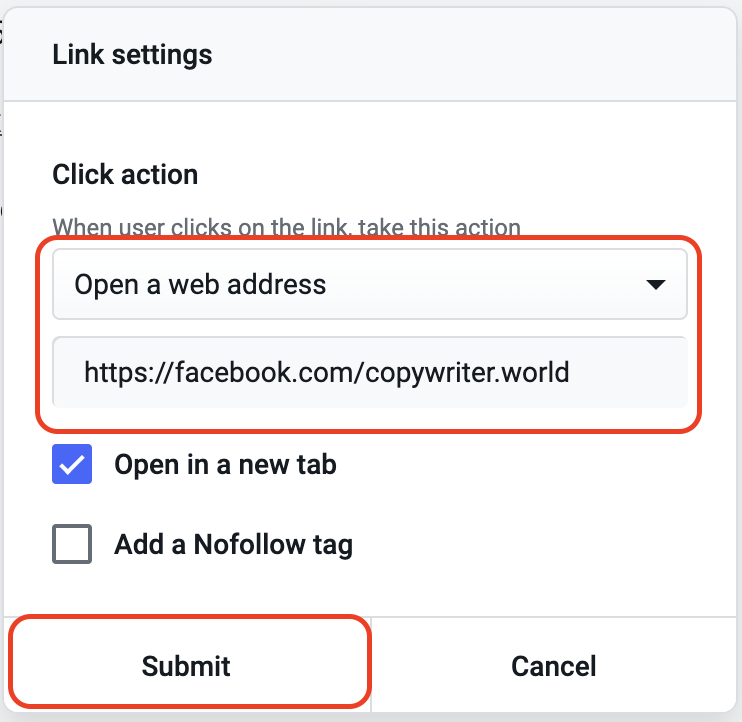 4. Paste the URL of your Facebook page into the field underneath and click Submit.
5. Publish your site to make changes live.
Step 2 - Connect all of your social media accounts
Repeat these steps for all social media accounts you want to connect.
Icons of your social media networks will appear in the header and footer. Icons will automatically appear in the matching colors of your template.
Helpful articles on this topic
Sharing your products on social media
Sharing your website in social media