With the General Data Protection Regulation (GDPR), the European Union's new privacy law, which came into effect on May 25th, 2018, you as a merchant must ensure that your marketing activities are compliant. The new regulation requires that brands collect affirmative consent that is "freely given, specific, informed and unambiguous" to be compliant.
The Online Store has a new option that allows getting consent on the checkout from a client to receive marketing emails. The option appears as a checkbox.
Ticking the checkbox is not mandatory. Your customer can proceed with her checkout without ticking the checkbox.
Managing the consent checkbox
Settings of the checkbox are located under the Control Panel > Legal section: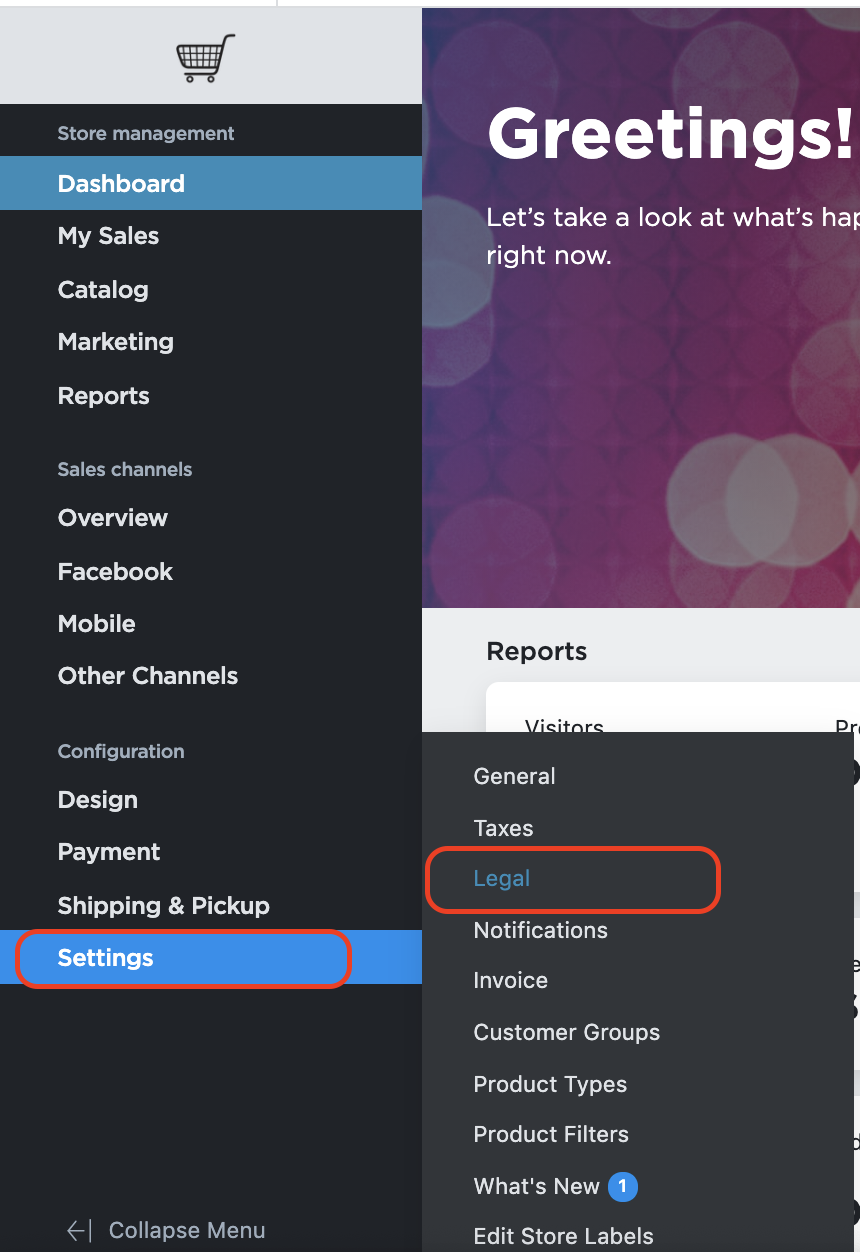 Scroll down to Customers' consent settings area and make sure to turn on the option to Request customers' approval for your marketing emails at checkout: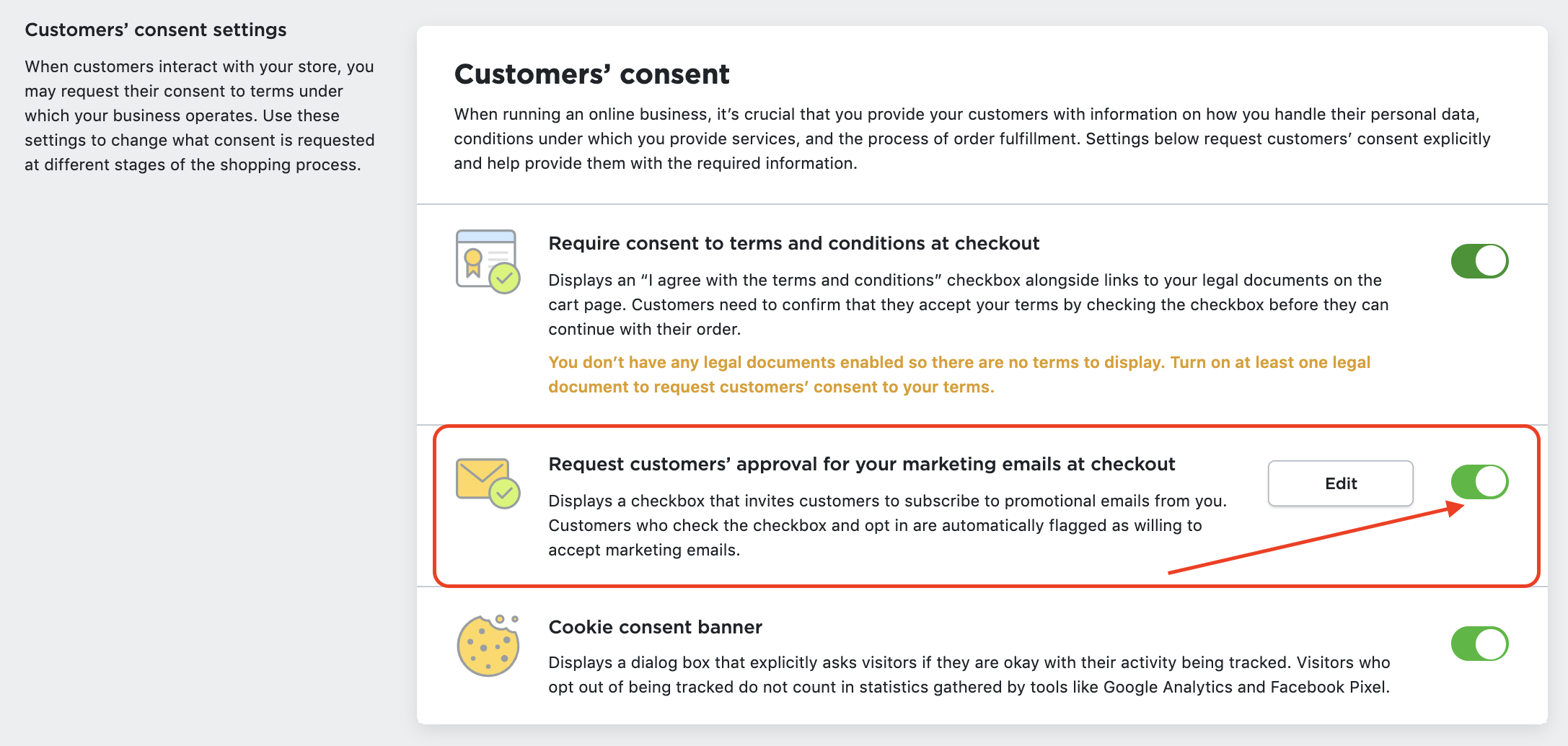 You can edit the text that will be displayed near the checkbox by clicking the Edit button. Then you can edit the text that will appear next to the consent checkbox:
The status of the checkbox (consent is given or not) is logged and shown at the bottom of the order details page.
When a customer has not given consent
If a customer didn't give consent to receive marketing emails then:
A customer's email will not be exported to a file with customers emails (

Marketing > Newsletter > Export contacts

)


If the customer is from the European Union country, she will not get reminders about her abandoned orders (

My Sales > Abandoned Carts

) provided that the customer is from an EU country.
This feature is available on all Online Store plans.
Other helpful articles
GDPR regulation and your Online Store
Creating a GDPR-compliant cookie policy