A favicon, also known as a browser icon, is an image that appears on the browser tab. The term favicon is short for "favorites icon." Here are some places where you will see the favicon:
The browser's address bar for active pages.

The list of favorites or bookmarks.

In the drop-down list of predicted URLs in the browser.

On a link to your site on the "home screen" of a mobile device.
Here are some reasons why favicons are important:
Stronger branding

: as with your logo, your favicon helps users remember your site.

Better recognition

: the human brain processes images much easier and quicker than words, so visitors will quickly recognize your website in the browser.

Consistent experience

: users appreciate favicon presence and definitely notice their absence.
Creating a favicon
If you are ready to create a favicon, you have two ways of doing it:
Search online for a free favicon generator. A good example is https://www.favicon-generator.org which also generates app icons for iOS, Android, and Windows mobile devices.


Create your image which should measure 16 pixels by 16 pixels. You can use an initial letter of your business name or a simplified version of your logo.
Remember, a favicon is a very small image. Avoid adding too much detail since a blurry favicon is worse than no favicon at all.
For the best results, choose a file with named with "....size 96x96.png"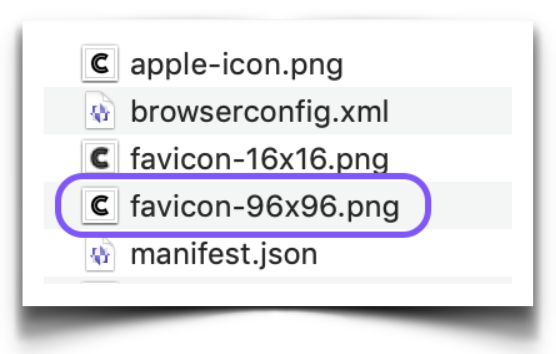 Adding a favicon
To add your custom favicon to your website, follow these steps:
Navigate to the hamburger icon in the top left corner of the

Sitebuilder

.

2. Click on the Settings… tab: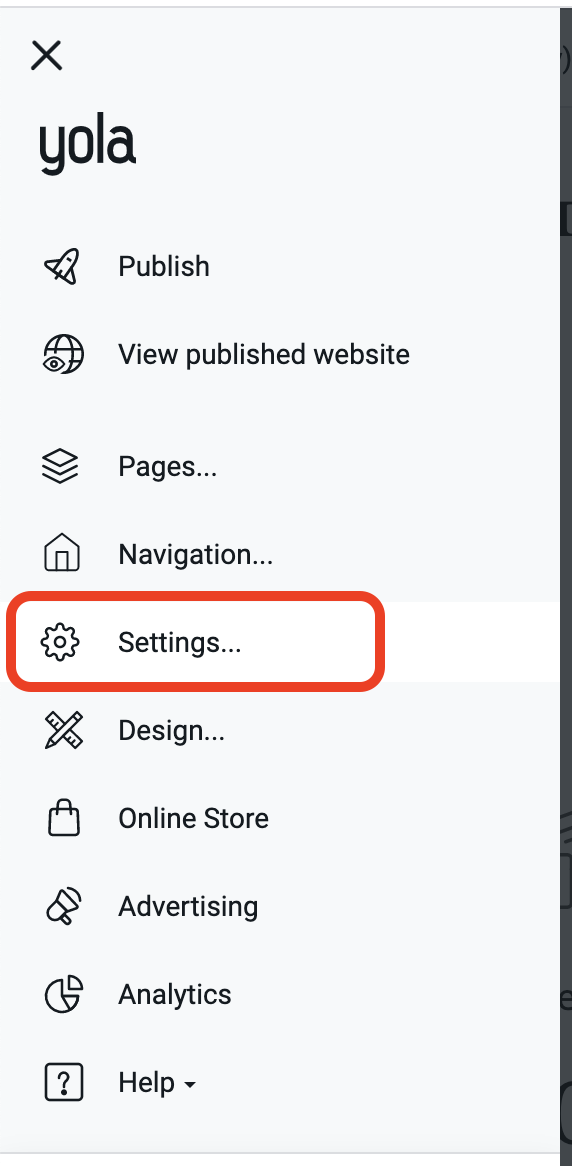 3. In the General tab, find the field where you can add a favicon: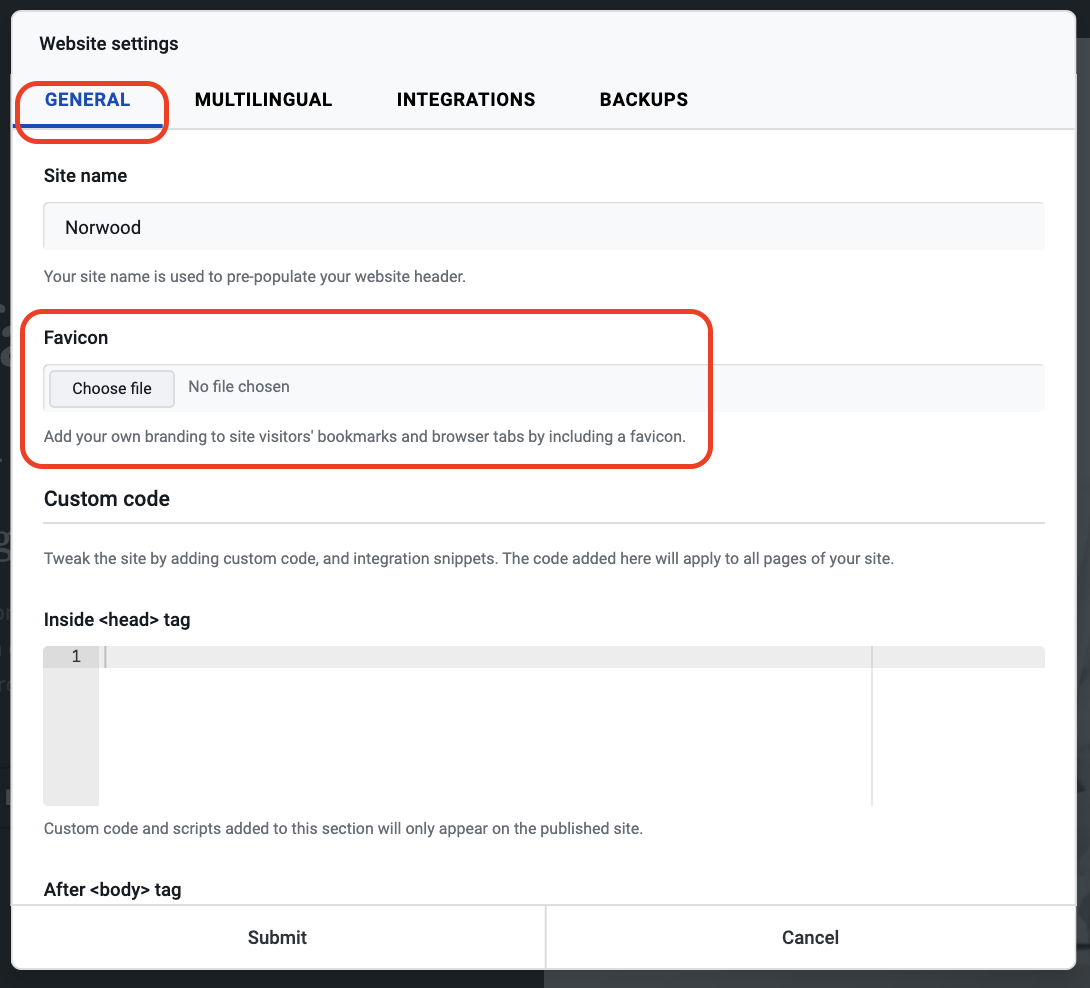 Click on the Choose file button and choose the file from your computer.


4. Click Open in your browser and the favicon will be added.
Note: The format for the image you have chosen must be 16x16 pixels or 32x32 pixels, using either 8-bit or 24-bit colors. The format of the image must be one of PNG (a W3C standard), GIF, or ICO.
5. To confirm changes, click Submit.
6. Make changes live by publishing the site.
Congratulations! Your favicon will appear in your visitors' browser tabs and in bookmarks.
Other helpful articles
Adding custom code to your site and page