Yola Gold subscription includes an exclusive SEO product designed to help you optimize your business website and become more visible online.
Traffic Builder offers a detailed keyword breakdown that provides the current traffic volume for each of your keywords, letting you know which terms are being searched for frequently and which ones are hardly used.
Adding keywords
Keywords are used to help track your search engine ranking and optimize your site. You can start with two main keywords and then add more of them or edit the list. Use key phrases your customers might enter into search engines.
To start adding relevant keywords, follow these steps:
In the

My Yola dashboard

, hover over

Site Traffic

and then choose

Trafic Builder

from the dropdown list.


If you have more than one site, pick the site from the dropdown menu on the right. You will add keywords for each of them separately.



Click the

Enter Keywords

button.



In the

Set Up Your Search Keywords

window, fill in the required fields about your business and add two keywords or phrases.



Click

Save

.
Now you can track your keywords' monthly searches in Google, Yahoo!, and Bing. When you figure out which keywords perform better, you can use them on your website more often to attract more relevant traffic.
Note: It takes up to 7 days to get first-time ranking information for your keywords.
Editing and deleting keywords
You can edit your data in Traffic Builder. Click the Edit Keywords button to access the Edit Your Search Keywords window. Here you can edit your Business Name and City, as well as add and delete keywords.
Here's how to delete your keywords:
Go to the

Traffic Builder

and click the

Edit Keywords

button.

In the

Edit Your Search Keywords

window, click the

minus

icon near the keyword to delete it.

Click

Save.
You can also add new keywords while editing your data in the Edit Your Search Keywords window.
Here's the video of the editing process.

Adding more keywords
To add more keywords, go to the Add Additional Keywords section, type in a word or a phrase you want to track, and click Add Keywords.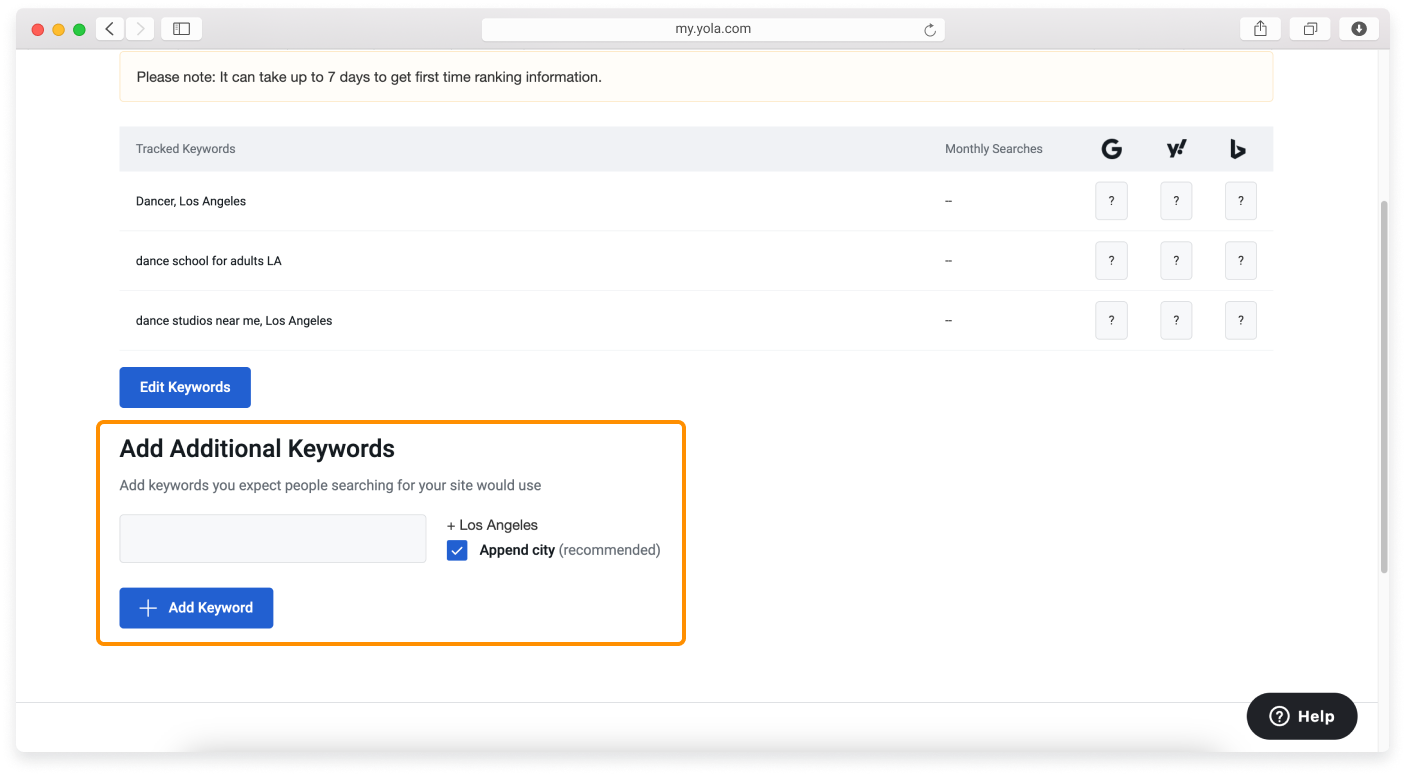 You can also untick the Append city checkbox if you don't want to add it to the keyword. However, we recommend you keep it ticked so that you get relevant traffic results for your location. If you don't have a specific location and you are an internet-based business, you can tick the Internet only business checkbox to make the location option disappear.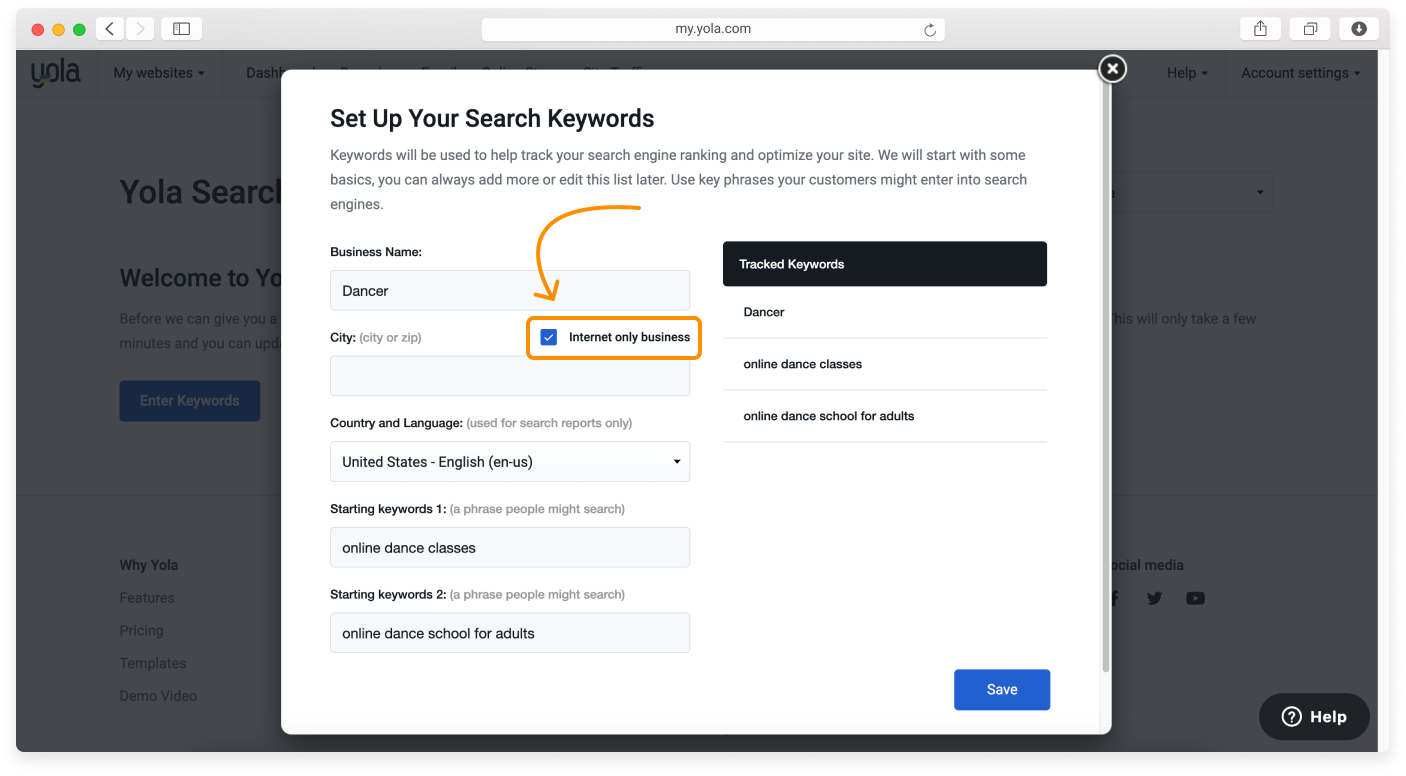 How to choose keywords
Choosing the best keywords and keyword phrases is one of the crucial steps in successful search engine optimization. Here are three key tips on picking the right keywords for your website:
Think as your audience thinks when they search for products or services. There's no point in targeting keywords that people don't search for.
Make it relevant to your business. For example, targeting an audience that is searching for "low cost" or "best deal" products if you are in the luxury segment won't bring you any good traffic because this audience may not be able to afford your product.
Ensure you can create content that aligns with search intent. Usually, searchers want to buy, learn, or find something specific. When choosing keywords to pursue, only choose keywords where you can produce content that matches search intent. Google won't rank the content searchers aren't looking for.